Authentise and Addiguru Team-up to Fully Integrate In-Process Monitoring into Additive Manufacturing Workflow
Authentise , the company in data-driven workflow tools for additive manufacturing, and Addiguru, provider of affordable and practical real-time monitoring solutions for Additive Manufacturing, are announcing the extension of the Authentise Manufacturing Execution System (AMES) to include real-time process monitoring powered by Addiguru with a computer vision and artificial intelligence (AI) based solution.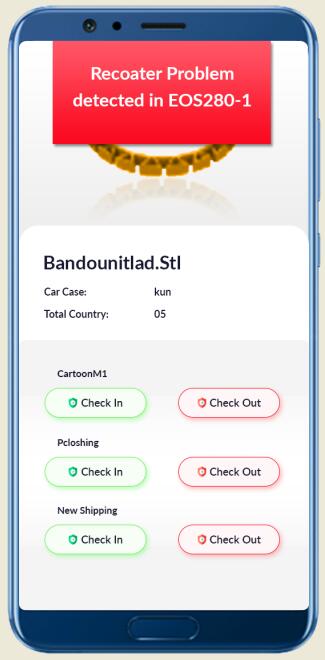 Addiguru Alert Displayed in Authentise App. Image via Authentise.
The integration of Authentise with Addiguru will provide a seamless experience for users who are seeking to gain practical use from their additive machine monitoring systems. Alerts from the Addiguru algorithms create real-time notifications within the Authentise web interface and app, display images highlighting potential issues, and visually spotlight the alert within the full workflow view. The full data suite of images and findings is automatically added to the real-time traceability alert and in a new analytics section for each machine and build. This includes the ability to overlay detected anomalies with sensor data taken from Authentise's unique access to machine data. Each user can also use this data to create custom alerts, reports and dashboards.

Addiguru Alert displayed next to machine name, in run and as toaster alert in the AMES Gantt Chart. Image via Authentise.
"Existing in-process monitoring tools either require the user to have spent days setting up trial prints or to click through every image to detect potential flaws. The combination of our AI-driven insight and Authentise's workflow tools enables the user to gain practical benefit in a system they love by having all data and notifications in one place." says Shuchi Khurana, CEO of Addiguru "This initiative with Authentise also moves us closer to our goal of an open architecture framework."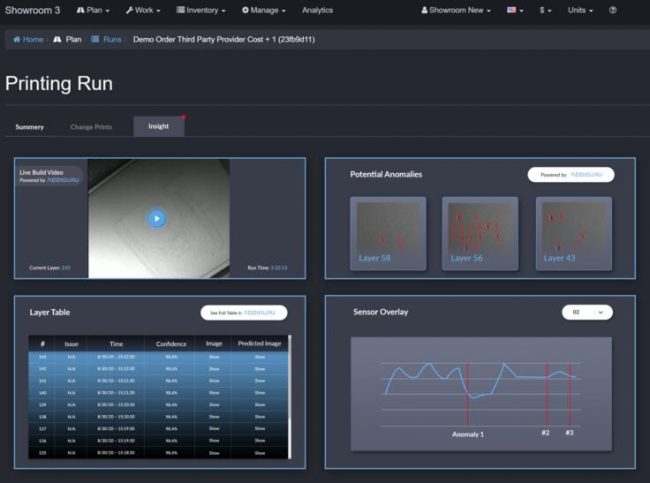 Alert Details available in AMES Build Detail page, incl video of image feed, detected anomolies, layer detail table + overlay of sensor data captured by Authentise. Image via Authentise.
"The collaboration with Addiguru is a success because each party brings unique skills: Authentise provides coherent control of the digital thread and access to machine data, to which Addiguru can add visual inspection and intelligent analysis.", says Andre Wegner, CEO of Authentise. "Our collaboration with Addiguru is testament to both Authentise's openness and the continued inventiveness of the startup community. While incumbent providers try to develop everything in-house, we work with the brightest minds to ensure that critical, cutting-edge solutions enter the market rapidly. Addiguru joins a variety of partner modules in areas such as geometric search, mesh healing, or quoting. Their integration into our MES makes ground-breaking solutions accessible, affordable and seamless. We are proud to guarantee our clients that they will always have access to best-in-class solutions."
Source: Authentise