Sigma Labs and Materialise Commercialize Newly Integrated PrintRite3D Quality Assurance Technology With Materialise Control Platform
Sigma Labs, Inc. (NASDAQ:SGLB) a leading developer of quality assurance software for the commercial 3D printing industry, and Materialise NV (NASDAQ: MTLS), a leading provider of additive manufacturing software and of sophisticated 3D printing services, have agreed to evolve their previously announced memorandum of understanding (MOU) to cooperate on the integration of the Materialise MCP Controller with Sigma Labs' PrintRite3D® technology and have agreed to enter into a binding joint sales agreement to begin beta customer commercialization of the integrated PrintRite3D® and Materialise Control Platform (MCP) product.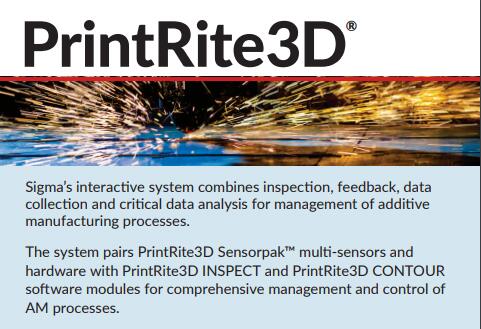 Image via Sigma Labs
The MCP is an embedded hardware and software solution that addresses the growing need for broader and more straightforward control over the additive manufacturing process by giving full control to the end-user. The companies have achieved the integration and are now positioned to offer a unique product solution for retrofit of existing machines, OEM machine integration and closed loop control.
"Growing our partnership with Materialise is a significant milestone for Sigma Labs as we expand our footprint in the market and add momentum to our quest to broaden industry access to our groundbreaking PrintRite3D® software," said Mark K. Ruport, Sigma's executive chairman. "The alignment is a natural step for both companies, as Materialise has a strong presence in the additive manufacturing market and a reputation for quality products. Commercializing and jointly selling this integrated solution will benefit both companies as well as advance the forward momentum of innovation in the 3D manufacturing industry," concluded Ruport.
Source: Sigma Labs