Stratasys and nTopology Join Forces to Simplify 3D-Printed Jigs and Fixtures for Manufacturing
Stratasys Ltd. (NASDAQ: SSYS) is now making additive manufacturing even easier thanks to a new collaboration with nTopology, an innovator of next-generation design and engineering software. The two companies are providing a series of accessible, customizable Design for Additive Manufacturing workflows for their users, starting with the FDM Assembly Fixture Generator.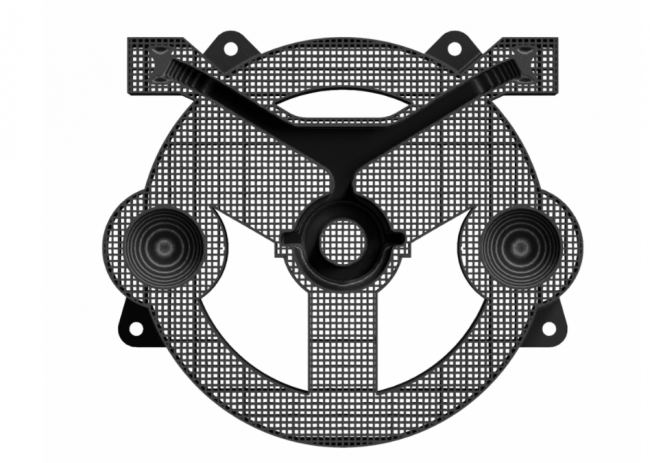 Stratasys FDM® printers have become remarkably powerful, supporting advanced materials like Nylon 12 Carbon Fiber and reaching the levels of accuracy and reliability required for use on commercial airplanes and even the International Space Station. But designing with existing engineering software tools still creates long lead times, slowing additive manufacturing's march to pervasive adoption. The new Stratasys | nTopology collaboration incorporates the expertise of Stratasys built on top of the fast modeling, field-driven design, and reusable workflows of nTopology's nTop Platform engineering software. With this collaboration, Stratasys and nTopology are enabling the industry to achieve true design for additive manufacturing, paving the way to widespread manufacturing adoption.
The FDM Assembly Fixture Generator, which is the first of several planned DfAM workflows, is designed to improve efficiency and increase productivity on the factory floor. The FDM Assembly Fixture Generator automates the design of jigs and fixtures and enables engineers to quickly turn a part file into a ready-to-print fixture with a simple drag-and-drop. It's available now via nTop Platform.
"nTopology's software for additive design is a powerful pairing with our additive manufacturing systems, so it was clear we should work together," said Stratasys Senior Vice President of Products and Solutions Pat Carey. "Our analysis shows manufacturing applications are currently seeing the most growth in our industry, from $2.8 billion in 2015 to $25 billion in 2025, so we focused our first Collaboration on serving that segment. Companies want to move faster – to be able to adapt to change – and pure digital manufacturing gives them that agility."
"We look forward to super-charging the Stratasys additive community with nTop Platform by combining Stratasys expertise with our powerful platform, giving both of our users improved designs with faster time to manufacture," said nTopology Founder and CEO Bradley Rothenberg. "Manufacturing is going through the most profound shift it has seen in 100 years, and the Stratasys | nTopology collaboration brings this unique combined innovation to accelerate that shift."
The initial Fixture Generator is now available on the powerful nTop Platform through a free trial as part of the new collaboration. In addition to the workflow, Stratasys and nTopology are also providing a variety of training videos and resources.
Source: PR Newswire