Brazilian Medical Company Sartori Invests in Selective Laser Melting Equipment of SLM Solutions
Sartori, a Brazil-based manufacturer of orthopaedic implants and instruments, invests in Selective Laser Melting technology of SLM Solutions. With the acquisition of a new SLM®280 the company is taking an important step in successfully implementing additive manufacturing in the healthcare sector in Brazil and addresses the expected growth in demand of high-quality and economical medical devices in the market.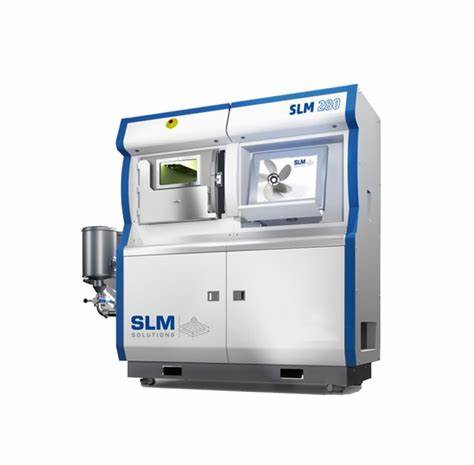 Image via SLM Solutions
With more than twenty years of expertise in the production of orthopaedic implants and instruments, Sartori provides its clients and surgeons with a complete range of high-quality surgical implants, bringing about improvements in the lives of patients and generating sustainable benefits. Sartori works closely together with national and international regulatory authorities like ANVISA (Agência Nacional de Vigilância Sanitária) to qualify machines for medical production (IQ, OQ and PQ) while promoting and protecting public health in the approval of medical devices.
Luiz Guilherme Sartori, CEO of Sartori, sees huge advantages in the use of Selective Laser Melting: "Additive Manufacturing gives us the possibility to provide implants and instruments with functional integration that enable improved surgical outcomes, improving patients' lives." He further explains: "We decided to work with SLM® machines, because they provide process safety due to the closed-loop powder handling and have a sintered wall in the process chamber that improves gas flow and part quality. The part quality achieved with the SLM®280 was a decisive advantage for us."
The benefits of Selective Laser Melting as a state-of-the-art production technique include the ability to build complex geometries, productivity and cost advantages, and the integration of functional elements, such as porous structures on surgical implants for enhanced osseointegration.
Welodimer Neustädter Jr., whose company INFOCUS represents SLM Solutions in Brazil, states: "The expert team at SLM Solutions supports customers to build programs for the qualified serial production of medical devices safely and efficiently. Working closely together with our colleagues at SLM Solutions we are pleased to team up with Sartori to build a successful SLM® healthcare program to enhance the clinical outcomes for patients throughout the region."
Source: SLM