Fliteboard Turns to 3DSL and Markforged for eFoil Components
Fliteboard has developed an innovative new product:- the Fliteboard electric hydrofoil surfboard. Fliteboard allows riders to fly above water at speeds of up to 40 km per hour and for distances of up to 25 km per charge. Fliteboard is quiet, emission-free, and highly engaging. It's fast becoming the must-have water gadget for water sports enthusiasts and luxury yacht owners around the world.
Designed, developed and built in Australia under the leadership of company Founder and CEO David Trewern, the Fliteboard eFoil is an innovative creation from an innovative company, so it's no surprise to find them using innovative methods of design and manufacturing in its construction.
Critical amongst these technologies is 3D printing, and Fliteboard has worked exclusively with the Markforged Onyx Pro 3D printer over the past 12 months with the support of 3DSL to swiftly and economically create essential components for the eFoil.
Image: A glimspe of Fliteboard's Markforged Eiger 3D content library, Image courtesy:3DSL
The Markforged Onyx has the capability to print in strong carbon fibre-filled Nylon and, if necessary, continuous fibreglass strands for extra strength, Fliteboard has been so impressed with the tolerances and dimensional stability of the 3D prints that they have used them in critical sealing applications with large o-rings and to couple critical components such as the electric motor and gearhead.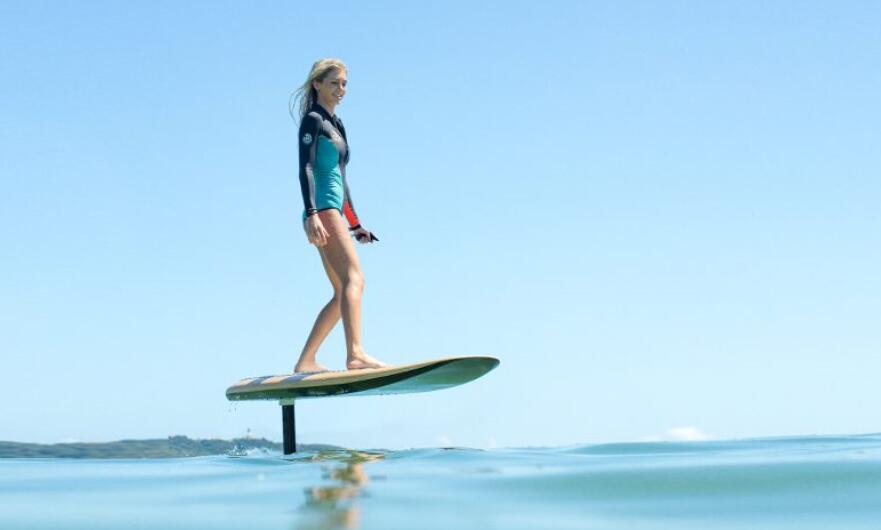 Using 3D printing technology has saved the company both time and money – parts would otherwise need to be fabricated from metal or expensive composites with high cost and long lead times. In total, there are more than 100 unique parts in Fliteboard's Markforged Eiger software library that have been 3D printed, tested, refined, and used. The company has 3D printed parts, both small and large, now going into production in either machined Aluminium, machined plastic, injection moulded plastic, or composite.
The Markforged Onyx Pro has allowed Fliteboard to:
1. Rapidly prototype and test-fit parts with a very high-quality finish. These parts have been used for photography, trials and trade show purposes.
2. Create functional working parts which are strong, flexible and survive well in a harsh marine environment.
3. Create strong and stiff parts with continuous fibreglass, including working propellers that are subject to significant forces (via a 10 HP equivalent motor).
3D printing is now a well-proven technology, used by major manufacturers in industries as diverse as automotive and health. For smaller, nimble businesses looking to move quickly into a market the opportunities offered by the technology are clear, as is having the support and assistance of industry experts such as 3DSL.
"3DSL have provided fantastic support to us," said Mr Trewern. "They are always responsive in sending out new materials, providing advice, and in some cases providing express printing services using their own Markforged 3D printers when 3D printing needs go beyond what we can achieve in-house."
Sources:3DSL