OECHSLER and Vaude Develop First Fully Recyclable Outdoor Backpack Made of TPU Monomer Material
OECHSLER AG , a leading plastics technology group with a global presence and headquarters in Ansbach/Mittelfranken, and German outdoor brand VAUDE decide to enter into a development partnership for sustainable outdoor backpacks.
The "Novum 3D," which was created as part of a prototype series, is made of 100% TPU – a thermoplastic that enables complete, single-variety recycling. For the first time, this also applies to the back construction, which is developed and manufactured in collaboration with plastics specialist OECHSLER. The individual TPU parts of the backpack are joined together thanks to an innovative welding process, eliminating the need for seams.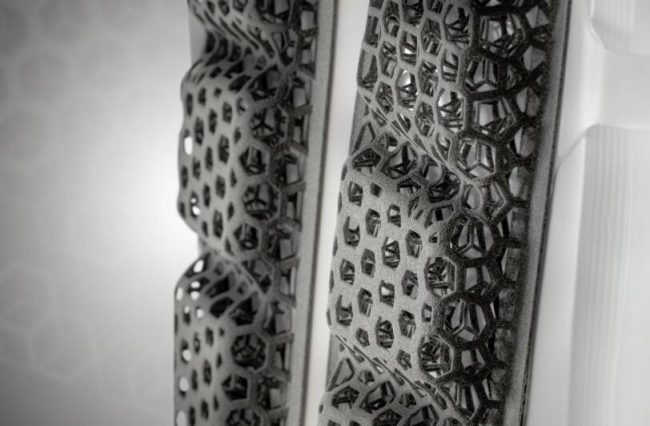 Conventional padding made of composite material – foam with a fabric cover – is replaced by 3D-printed pads in these prototypes.So-called additive manufacturing enables a combination of grid structure patterns that provide different degrees of hardness for different body zones and thus greater comfort.

 Local supply chain for sustainable circular economy
The open honeycomb structure not only improves ventilation but also reduces material usage and completes the concept of sustainable product development and production, which will take place entirely in Germany through a local supply chain.
Uwe Gottschalk, Vaude's Head of Products, sees great potential in terms of a functioning circular economy. "Until now, backpack back systems have always consisted of many different materials. Thanks to 3D printing technology, back systems made of single-variety thermoplastic (TPU) are now possible for the first time. In combination with other single-grade materials, the backpack can be recycled quite easily without complex separation systems. All non-TPU parts are designed for easy removal."
This pilot project draws conclusions for future developments and to initiate a circular economy. The prototype will be shown for the first time at OutDoor by Ispo, the trade fair in Munich in June 2022.
Source: OECHSLER AG
For press release, welcome to send to 3D Science Valley at 2509957133@qq.com