Relativity Space Awarded U.S. Space Force Orbital Services Program (OSP)-4 Contract on Ramp
laThe U.S. Space Force's (USSF) Rocket Systems Launch Program Office, a part of the Space and Missile Systems Center's Launch Enterprise at Kirtland Air Force Base, Albuquerque, New Mexico, announced the on ramp of Relativity Space to the Orbital Services Program (OSP)-4 Indefinite Delivery/Indefinite Quantity (IDIQ).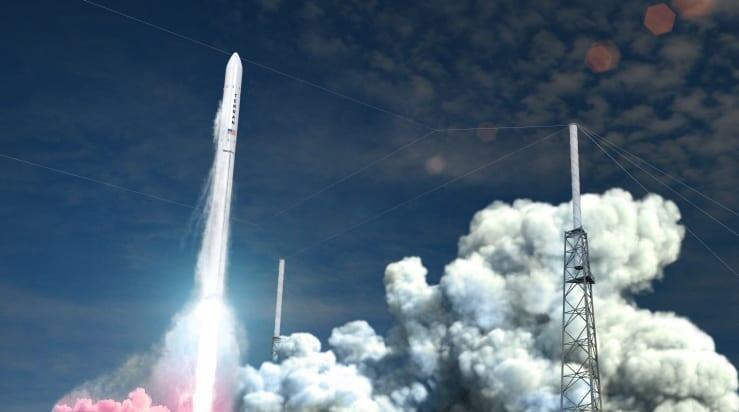 OSP-4 allows for the rapid acquisition of launch services to meet mission requirements for payloads greater than 400 pounds, enabling launch to any orbit within 12-24 months from task order award. The addition of Relativity and other emerging providers' preserves, stimulates and enhances the small launch industrial base and yields the Space Force a diverse vendor pool in support of the nation's defense.
"We need this IDIQ contract to continue to introduce speed, agility, and flexibility into the launch enterprise and continue to cultivate a resilient and affordable launch market," said Lt. Col. Justin Beltz, chief of Launch Enterprise's Small Launch and Targets division.
"Competition fuels innovation and we see this as an important milestone and next step in expanding our ability to serve US Department of Defense," said Josh Brost, VP of Business Development at Relativity.
This on ramp will add additional emerging launch providers to the group eligible to receive future USSF OSP-4 Task Order awards.
The Space and Missile Systems Center (SMC) is the U.S. Space Force's CE Excellence for acquiring and developing military space systems. SMC's portfolio includes space launch, global positioning, military space vehicle communications, defense meteorological space vehicles, range systems, space vehicle control networks, space-based infrared systems, and space domain awareness capabilities.
The contract on ramp announcement builds on the company's continued momentum, including its reveal of Terran R, its fully reusable, entirely 3D printed rocket; the closing of its $650M Series E fundraise; an unprecedented year of job creation; as well as significant commercial demand for Terran 1, the world's first entirely 3D-printed rocket, which is the most pre-sold rocket in history prior to launch.
To date, Relativity has secured multiple contracts across eight customers for Terran 1 launches from both commercial and government entities, including a U.S. Department of Defense (DoD) contract, facilitated by the Defense Innovation Unit (DIU), a Venture Class Launch Services Demonstration 2 contract with NASA, as well as an on-demand satellite launch contracts with Iridium and Telesat.
Source: Relativity
For press release, welcome to send to 3D Science Valley at 2509957133@qq.com