Scalmalloy® Officially Added to The Formula 1 Regulations
Scalmalloy® impresses with its mechanical properties when being processed in Additive Manufacturing. Now also the FIA (Fédération Internationale de l'Automobile) officially included Scalmalloy® on the list of approved additive materials for Formula 1.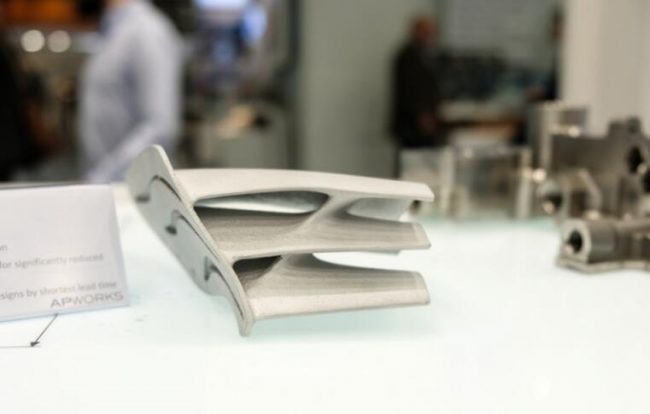 Image via APWORKS
The aluminum alloy comes with a very high tensile strength (UTS 520 MPa) and yield strength (480 MPa). Because of the low density of the material, it exhibits excellent specific properties, far exceeding those of other aluminium alloys. Scalmalloy® also retains excellent ductility (Elongation 13%) and is naturally very corrosion resistant as well as demonstrating a high degree of microstructural stability with respect to thermal ageing. This unique combination of material properties has its origin in the fact that it was specifically developed for additive manufacturing and exploits the characteristics of the manufacturing process, making it world's first material specifically developed for additive manufacturing.
The combination of excellent material properties makes Scalmalloy® the choice material for high-performance applications, especially in the motorsports industry. High strength and low density enable topology optimized lightweight structural components which can enable better mass distribution to be achieved within the regulation weight limit.
Source: APWORKS