Large Scale LMD Manufacture and Repair System Ready For Use
TWI's UK-leading laser cladding research and development facility's newly commissioned Trumpf 7040 LMD system is now ready for use.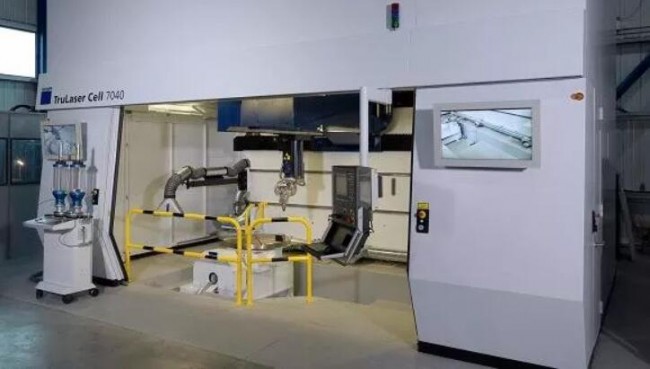 Image Courtesy: TWI
The specially-commissioned laser metal deposition (LMD) machine is the only one of its kind in the world and includes 50 micron nozzle positioning accuracy across its entire 4m x 2m x1.5m work envelope.
The system is equipped with 7 axis, a Renishaw touch probe, a dual core LLK and disc laser giving automatic spot size adjustment from 0.7 to 7mm, and offering unparalleled nozzle precision and accuracy and part referencing / scanning.
Image Courtesy: TWI
The system has expanded TWI's capabilities for our world-leading LMD research and certification facility. The system has helped broaden TWI's ability for large-scale repair and additive manufacture / 3D printing of parts for industry, including within the aerospace sector.
Source: TWI