CGTech AM Software Module Simulates Additive and Subtractive Manufacturing on Hybrid Machines
The AM module of CGTech's Vericut version 8 CAM software simulates the laser cladding and material deposition performed on hybrid CNC machines also used to perform subtractive operations like turning and milling.
The software reads the laser parameters then controls the laser wattage, flow of carrier gas, and the application of the metallic powder specific to the job.The software detects collisions that can occur between the hybrid machine and additive part as it's being built. This allows the user to circumvent problems before an operation begins.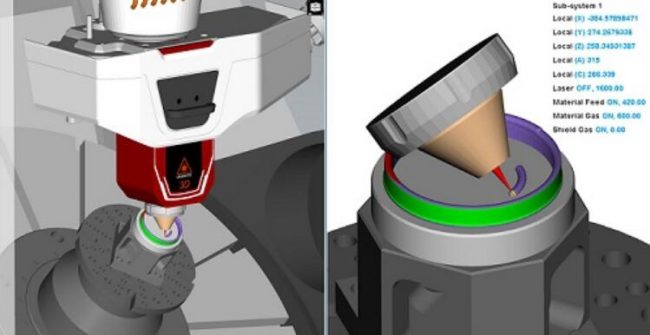 Besides verifying AM laser parameters and identifying potential collisions, the software identifies material voids and misplaced material, supports 5-axis milling and turning, and simulates G-code programs on hybrid machines.
Source: the Addictive Report