BEGO Presents New and Improved Products at the IDS 2019
This year, visitors of the IDS 2019 in Cologne can once again look forward to discovering exciting new and improved products at the BEGO booth in hall 10.2, M20/N29. Highlights are the new Varseo 3D printers and the 3D printing material VarseoSmile Crown for permanent applications.
This year´s special focus is on the Varseo 3D printing system. The high dental technology requirements regarding precision, safety and reproducability of 3D printing solutions differ considerably from those of other application fields. In addition to the already existing Varseo S, BEGO presents its three new 3D printers – specially developed for dental uses.
The new DLP 3D printer Varseo XS scores with its compact and appealing design, its high printing speed and outstanding detail accuracy. Its handy building platform makes the production of permanent crowns, inlays, onlays, veneers and teeth, as well as temporary restorations, CAD/Cast frameworks, overpress templates and small models possible. The building speed of the printer is independent of the number of elements to be produced and its replaceable resin tank allows an easy material change.
In addition to the Varseo XS, two other new Varseo 3D printers will be presented. The mid-size DLP 3D printer with its unique cartridge system, Varseo M, has a 10 % larger building plate compared to the already established Varseo S. The Varseo XL high performance 3D printer with LED matrix has a six times larger building plate compared to the Varseo M, enabling the simultaneous and extremely fast printing of even more objects, also in multilayer arrangement.
In addition to the new devices, BEGO expands its range of indications of 3D printing materials. "Visitors can look forward to our new material VarseoSmile Crown. It is the first tooth-colored, ceramic-filled hybrid material for the 3D printing of permanent single crowns, inlays, onlays and veneers from BEGO," Thomas Kwiedor, Director Product Management at BEGO Bremer Goldschlägerei and BEGO Medical, says. Among other things, the material distinguishes itself by its outstanding esthetics, its natural tooth-like fluorescence and its tooth structure gentleness.
Additionally, the resin for the 3D printing of surgical guides and placement aids for implant prosthetics, VarseoWax Surgical Guide, is now also available in "clear". The resin for the 3D printing of dental models, VarseoWax Model, can now be acquired in two new opaque colors: "gray" and "dentin". The new phosphate-bonded, shock-heat precision investment material for casting 3D printed partial denture frames, VarseoVest P plus, and for casting 3D printed crown and bridge frameworks, VarseoVest C&B, complete the Varseo material spectrum.
Highlight from the conventional field that IDS visitors can look forward to, are the compact casting machines Fornax® T, Nautilus® T and Nautilus® CC plus in their improved forms. The Nautilus® T is now equipped with a new integrated camera system that supports the dental technician by providing visual casting point recognition. The Nautilus® T and the Nautilus® CC plus now also have a large 7″ color touch display with intuitive menu navigation for convenient and easy operation. A connection via LAN or W-LAN, which enables access to the integrated casting log archives, is now also available on the Nautilus® devices. The connection via the service portal my.Bego.com enables direct remote diagnosis of the devices. The casting machines include and integrated adjustable infrared sensor for safe and gentle melting of all standard precious metal and non-precious metal alloys (excluding titanium).
In the CAD/CAM area as well, BEGO presents exciting innovations. Particular highlights are the new hybrid double crowns and secondary bar constructions, produced with the advantages of the SLM and milling technologies.
The Mediloy® cobalt-chrome and titanium milling blanks are characterized by an improved surface with a further optimized cutting ability, while the new milling blancs for the production of dental splints, the BEGO PMMA Splint E blanks, have a thermoplastic flexibility with thermal memory effect. BEGO is also expanding its ceramic portfolio with BEGO Zirkon ST, the super translucent zirconium dioxide for large restorations. The material guarantees ultimate strength, outstanding translucency, as well as excellent esthetic results.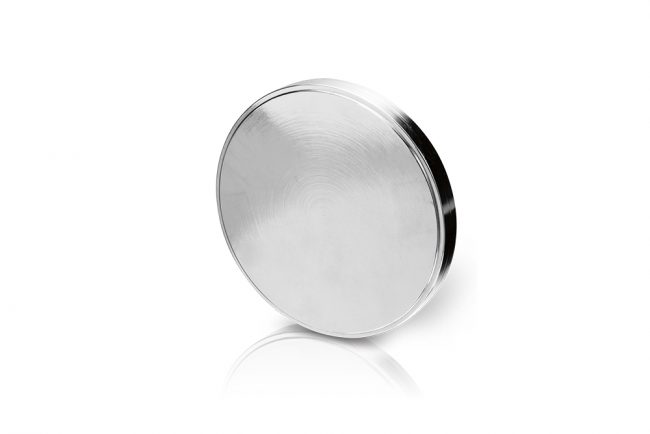 Source:BEGO