Keystone Industries® and Carbon® Announce Innovation in 3D Printing Clear Night Guards and Splints
Keystone Industries and Carbon, Inc. have collaborated to optimize Keystone's patent-pending KeySplint Soft™ 3D printing resin for night guards and bite splints with Carbon's ground-breaking Digital Light Synthesis™ (DLS™) technology. The combined unique technologies allow for an efficient additive manufacturing workflow to produce durable yet flexible clear appliances.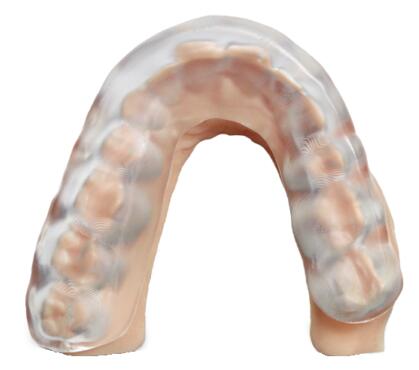 Unlike any other 3D printing material, KeySplint Soft™ is anticipated to be the first FDA-510k cleared 3D printing resin for night guards and bite splints. KeySplint Soft™ combines the strength and toughness needed to protect teeth with added flexibility for improved patient comfort, all with a transparent and aesthetic appearance. The printed splints are not brittle, but are abrasion and stain resistant, polishable and easily cleaned by the patient. The formula has two years of guaranteed shelf life and long-term color stability.
Keystone has been a trusted dental manufacturer since 1908 and has developed an expertise over several decades in manufacturing photopolymer formulations. The KeyPrint® dental 3D printing solutions are manufactured in the USA and stocked in Keystone's US and EU fulfilment centers. The company has partnered with Carbon to validate its state-of-the-art resins and increase its market presence.
Keystone's KeySplint Soft™ resin leverages Carbon's advanced printers and innovative DLS™ technology for high-resolution output to take the next evolutionary step in dental splint fabrication – a 3D printed flexible, clear protective dental appliance. Using its expertise in manufacturing both dental acrylics (like Diamond D® high-impact denture base) and night guards and splints (like the industry-leading Pro-Form® line of thermoplastics), Keystone Industries has seen splint fabrication evolve from tedious hand-crafting of cured acrylic splints to thermoforming laminate sheets over hand-poured stone models. With the digital dental revolution, 3D printing Keystone's dental splint material using the Carbon Platform is designed to yield a high quality, accurate and safe device at significantly reduced labor and material costs compared to other methods. With digital storage available, a lost or damaged splint can be replicated easily using a Carbon printer without any additional rework or patient visits.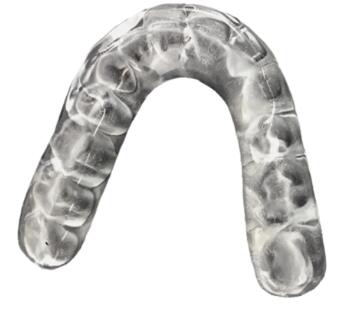 "We're excited to partner with Keystone and combine our innovative, cutting-edge technologies to exclusively offer the KeySplint Soft Clear material to Carbon's global network of dental partners," said Brian Ganey, General Manager of Carbon's Dental Business. "We believe the SoftSplint Clear resin is a best-in-class material for night guards and bite splint applications."
Carbon DLS™ technology uses light and oxygen to rapidly produce high-quality, end-use products from a pool of liquid resin. Carbon's robust and reliable family of printers coupled with its innovative software and broad portfolio of materials, deliver a complete and comprehensive digital manufacturing solution for all dental production needs. The Carbon Platform significantly improves efficiency and accuracy, reduces time from design to manufacture, and provides important features such as part traceability and serialization through next-gen software design tools. With Carbon, everything is digitally traceable, down to an unique ID that can automatically be engraved or embossed on any part. This capability is particularly valuable for highly regulated industries like dental, where the FDA will increasingly require part-specific data to ensure product performance and patient safety.
"Carbon has become an industry leader because of its exceptional technologies and customer service, driven by a team of dedicated and smart professionals committed to innovation," said Ira Rosenau, President of Keystone's dental group. "They have developed a loyal and satisfied dental customer base and we at Keystone are very pleased to have optimized our unique KeySplint resin for Carbon's Platform. We hope our teams will lead the way for efficient delivery of splint devices to patients who need relief from bruxing and TMJ disorders."
Carbon and Keystone will be showcasing the full Carbon Platform and KeySplint Soft™ at the IDS show in Cologne, Germany from March 12-16, 2019.
Source:Carbon