Improving Speed And Reducing Cost With Renishaw Additive Manufacturing
After investing in a Renishaw AM 400 additive manufacturing (AM) systems, Frazer-Nash has produced a novel fastener for its customer, Kwikbolt, for use during aircraft assembly. The new component can be made quicker and at a lower cost when compared to traditional subtractive machining methods.
In 2014, Frazer-Nash decided to bring AM capabilities in-house with Renishaw's AM 250 system. Having worked closely with Renishaw since then, they have now purchased the AM 400, which is currently used to produce metal parts for customers.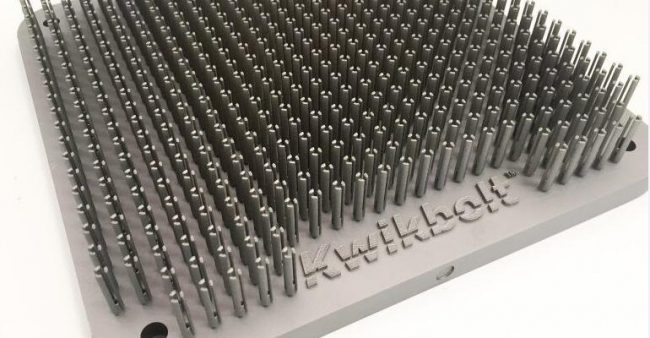 One of Frazer-Nash's most successful projects is for its customer Kwikbolt, who are working to revolutionise the assembly of aircraft. Kwikbolt is one of only a few businesses in the world to produce a specific temporary fastening device, which is used to align aircraft panels and fuselage during assembly. The component simplifies the manufacturing process and ensures that aerospace companies no longer require a bespoke tool for every panel, helping to reduce costs, improve precision and speed up assembly.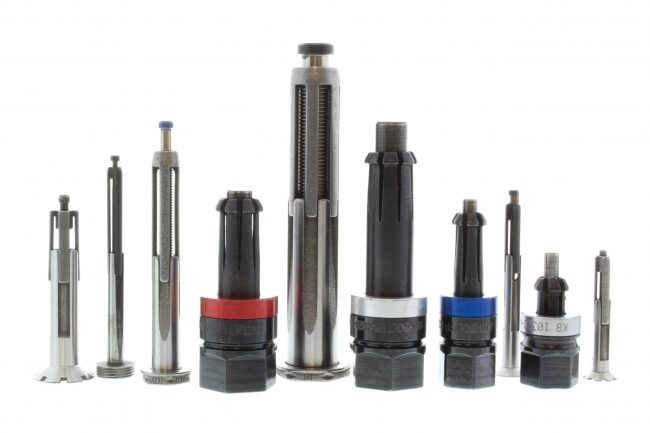 To simplify the fastener's manufacturing process, Frazer-Nash now additively manufactures the fasteners on Renishaw's AM 400. By using AM instead of subtractive machining, the fasteners can be produced with custom geometries at comparatively lower cost.
"By using AM, Frazer-Nash is able to produce components cost-effectively in small batch sizes," explained Stuart Offer, AM Sales Manager at Renishaw. "In contrast to machining, no custom tooling is required, which results in improvements in speed and a reduction in manufacturing costs, particularly for such a difficult to machine part."
"The Kwikbolt project is a true AM success story," explained Paul Mortlock, Managing Director at Frazer-Nash. "Using AM means we can easily produce a bespoke component based on each aerospace customer's requirements. Renishaw's AM systems have been flawless since we started working together. Frazer-Nash now produces 25,000 AM parts a year and has expanded its range of components."
"Over the last five years, we have developed a close partnership with Renishaw," added Mortlock. "We originally chose to partner with Renishaw due to its support services and we have found these to be invaluable."
Source: Renishaw