Sneakersnstuff Reveals Collaboration With The adidas Consortium 4D
In conjunction with adidas Consortium, world renowned sneaker shop Sneakersnstuff is ready to release its own take on the highly sought after 4D technology. Utilizing the Carbon's Digital Light Synthesis technology, this finely crafted offering redefines the relationship between craftsmanship, athlete-driven data, and sporting excellence.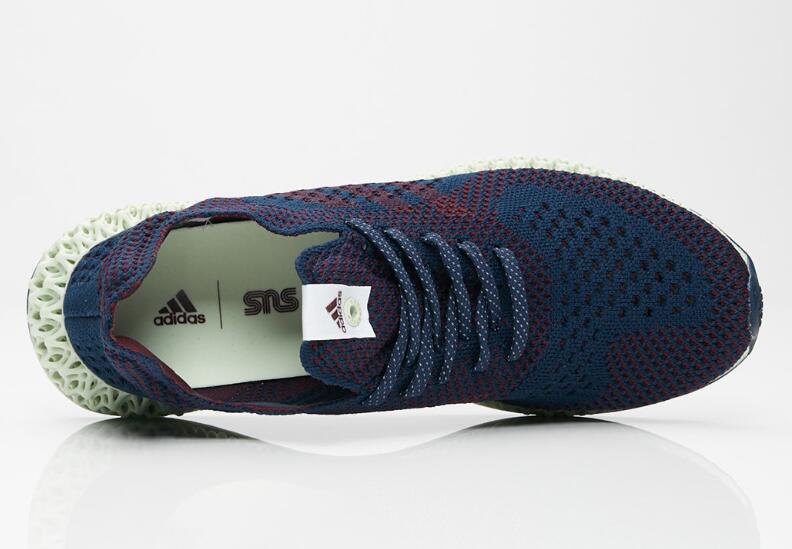 3D printing has previously been used mostly to prototype products in development before they were produced with traditional manufacturing techniques. 3D printers are generally not designed for manufacturing scale. Prints are often painfully slow, require wasteful part supports that are ultimately thrown in the trash, and use materials that are vastly inferior to those used for production, resulting in weak and brittle parts. For adidas, the 3D printing industry lacked the production-grade elastomers needed for a demanding athletic footwear application. As a result, while adidas could 3D print prototypes of their midsoles, the final midsole design was still constrained by the ultimate production process, i.e. injection and compression molding. To overcome this constraint and 3D print final midsoles, adidas turned to Carbon's Digital Light Synthesis technology, its factory-ready 3D printing method, and its high-performance materials to design and directly produce the next generation of athletic footwear. A trailblazing partnership had been forged.
Carbon's rapid product development process enabled adidas to iterate over 50 different lattices for the midsole before landing on the current design. Traditionally, product development has followed four steps: design, prototyping, tooling, and production. This process is so slow that many product development programs can only afford three to five redesign cycles before finalizing the design, constraining the product team's innovation. The Carbon-adidas collaboration made ten times as many iterations possible! Further, each iteration was produced with the same process and material as the ultimate product.
Having developed production ready printers and materials, Carbon was finally obliterating the barriers to using 3D printing for manufacturing real products at scale. Leveraging Carbon programmable liquid resin platform that uses light to set the shape and heat to set the mechanical properties, the Carbon team developed a proprietary print strategy for midsoles that enables printing with essentially zero support material. This not only saves on raw material costs, but also dramatically reduces manual post-processing steps of traditional additive manufacturing.
Moving quickly and gathering feedback with every iteration, the Carbon team developed a revolutionary elastic material for the Futurecraft 4D midsole. adidas needed to 3D print lattices in a stiff but resilient elastomer to create a high performance midsole with excellent energy return. Carbon's EPU 40 was the only 3D printable material that came close to the requirements for this application. the Carbon team iterated over 150 different material formulations to achieve the desired mechanical properties.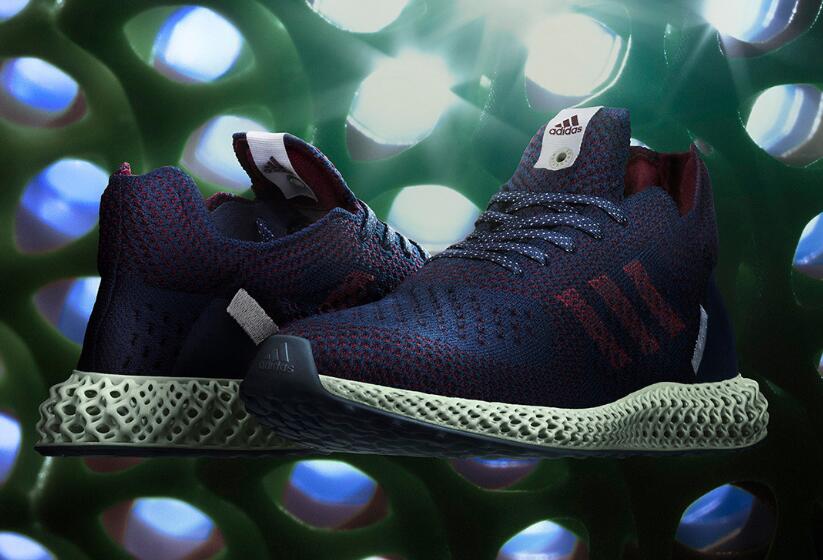 Boasting a very similar silhouette to the Futurecraft 4D, this new take on the 4D-printed sneaker trend ushers in a Maroon/Nobind/Aergrn-colored upper that sits atop the usual Ash Green printed sole that combines with a Continental outsole for extra durability. In customary Consortium fashion, adidas and SNS share responsibility on the sneaker's tongue tabs, with the former being planted on the left and the latter on the right. This SNS-exclusive Consortium collaboration sneaker is priced at $449 USD.
Sources: Sneakernews.com, Carbon