Authentise Teams Up with Autodesk To Enable Seamless Additive Workflow
Authentise , the solution provider in data-driven workflow tools for additive manufacturing, today announced it is collaborating with Autodesk to release an integration that makes seamless use of Autodesk's Netfabb software with Authentise's additive workflow management tools possible.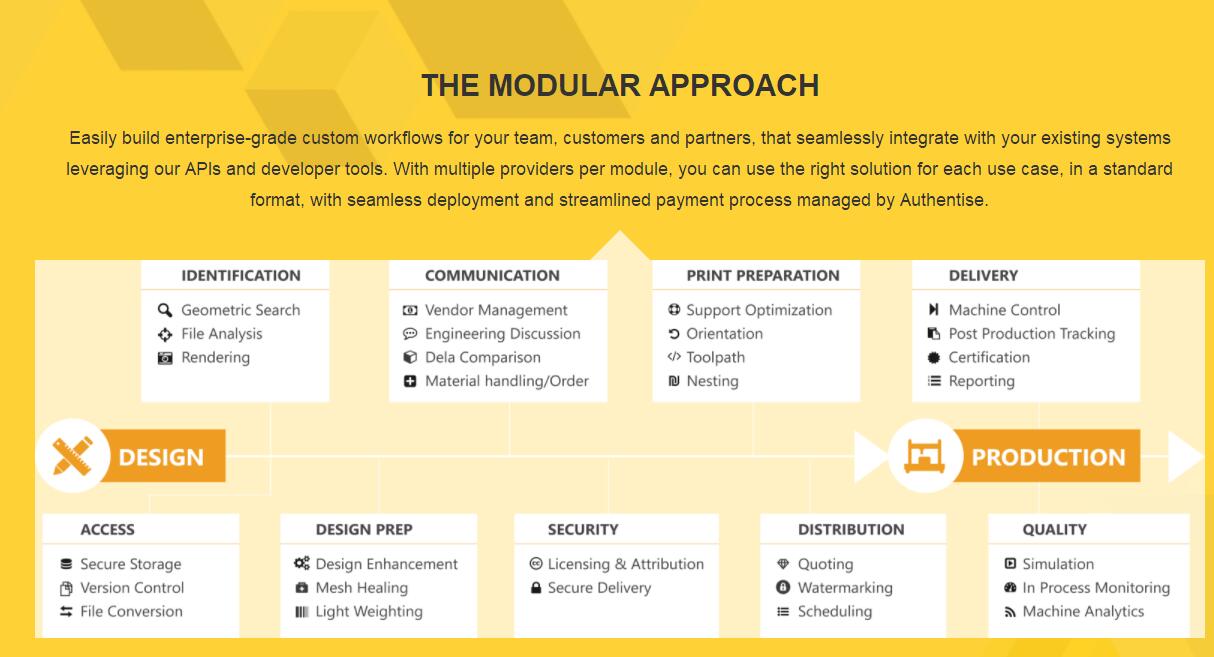 Image via: Authentise
As part of the integration, users of Authentise products can now load geometries directly into Netfabb with a single press of a button, using Autodesk's cloud-based Forge developer platform. Saving files edited in Netfabb back into Authentise is equally simple, so that a seamless additive workflow from quoting, to CAD editing, version control, scheduling, and real-time, data-driven monitoring is now possible. The integration is available to those customers, such as Danfoss, who subscribe to both Authentise's Additive Accelerator and any version of Autodesk Netfabb.
"We are pleased to hear that Authentise and Autodesk are collaborating to create a seamless, integrated additive workflow," says Werner Stapela, Global Head of Additive Design & Manufacturing at Danfoss. "To date, additive manufacturing workflows have included dozens of steps with many unconnected tools. That is not scalable. To address this, we prefer integrating a variety of solutions as it enables choice and competition."
"We are delighted to work with Authentise to connect the additive production workflow from start to finish," says Robert Yancey, Director for Manufacturing and Production Industry Strategy at Autodesk. "Together, we will not only ensure cohesive user experiences but work to connect production feedback directly with the design, and vice versa. We also expect to work with Authentise to automate the additive process even further by embedding our features at key points of the production journey. With these integrations we are taking yet another step towards industrializing additive manufacturing and making the most of its natural data advantage."
"Our experience with Danfoss and other customers has highlighted the fragmented process for additive as a real concern," says Andre Wegner, CEO of Authentise. "At the same time, engineers worry that if their tools all come from the same company, they won't get access to the best possible solutions. With this integration we have proven you can have your cake and eat it too – use the best tools for the job in a completely seamless workflow. While we have proven our open approach with third-party algorithm integrations in the past, this is the first time we are working to craft a joint customer journey. We are proud to be doing so with Autodesk."
Autodesk and Authentise will be demonstrating their integration at Formnext, Nov 13-16, 2018, in Frankfurt.
Source: Authentise