University of Birmingham Chooses Renishaw systems for Healthcare Research
As part of a new centre for custom medical devices, the University of Birmingham has installed two Renishaw RenAM 500M metal additive manufacturing systems. The systems have been installed in the School of Materials and Metallurgy as part of a project to form the foundation for a healthcare partnership. The centre will bring together academia, clinical and industrial practise to speed up time to market for medical devices and improve the options available to patients.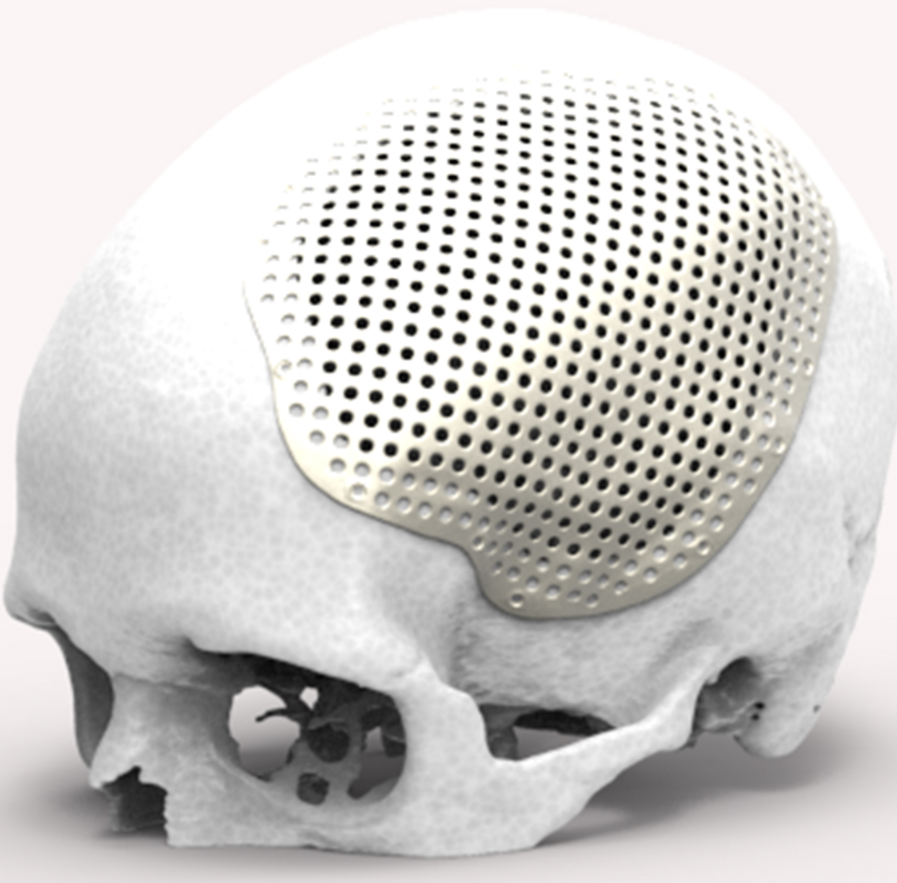 Laser Implant cranial plate, Image via: Renishaw
The new facility will bring together academics from different disciplines to explore the full potential of additive manufacturing (AM) for medical devices. The University of Birmingham has several active projects to innovate new medical devices and technologies to assist recovery following disease or injury, covering various clinical remits. The team is currently working to invent a new generation of medical devices, which are both anatomically and therapeutically customised to the patient.
One project is looking at cranioplasty, a common procedure with a high infection rate. The University of Birmingham is working with a UK business, Accentus Medical, looking at applying technology to the surface of customised metal AM cranial plates to reduce the chance of infections. This project could dramatically impact patients' quality of life.
"Additive manufacturing increases the design freedom for medical devices," explained Dr Sophie Cox, Lecturer in Healthcare Technologies, Healthcare Technologies Institute at the University of Birmingham. "Using the technology, we have flexibility in implant geometry and material choice. The installation of the RenAM 500M systems will create a new centre for custom medical devices at the University of Birmingham.
"We chose Renishaw because of its experience as a custom medical device manufacturer," added Cox. "Renishaw has a wealth of expertise in taking medical devices to market. As a university, we are working towards ISO 13485, something Renishaw has already achieved. This partnership is just the beginning of a pipeline of activities, where we will align our research capabilities with Renishaw's know-how to realise the benefits of additive manufacturing for patients."
"This is a really enthusing project and we are excited about the future of the industry," explained Bryan Austin, Director and General Manager of Medical and Dental Products at Renishaw. "Through its work with the Birmingham Health Partnership, the University has access to clinical input from local hospitals. By collaborating with industrial, academic and clinical partners, it is possible to produce medical devices more quickly and at a lower cost, which will benefit patients receiving the implants."
Source: Renishaw