MICHELIN ROAD 5 Motobike Tires: Lasting Performance Thanks to 3D Metal Printing
Launched in early 2018, the MICHELIN Road 5 is the first motorbike tire to use 3D metal printing technology. With, more importantly for all bikers, the promise of extremely high performances throughout the lifetime of their tire, even after thousands of miles…

 Performance Guaranteed  Beyond 3,000 Miles
Imagine a tread that regenerates itself with evolving sipes. How is this possible? As you eat up the miles, grooves appear and the tread pattern on the tire increases to maintain the best possible water evacuation. That's what the XST Evo sipes do.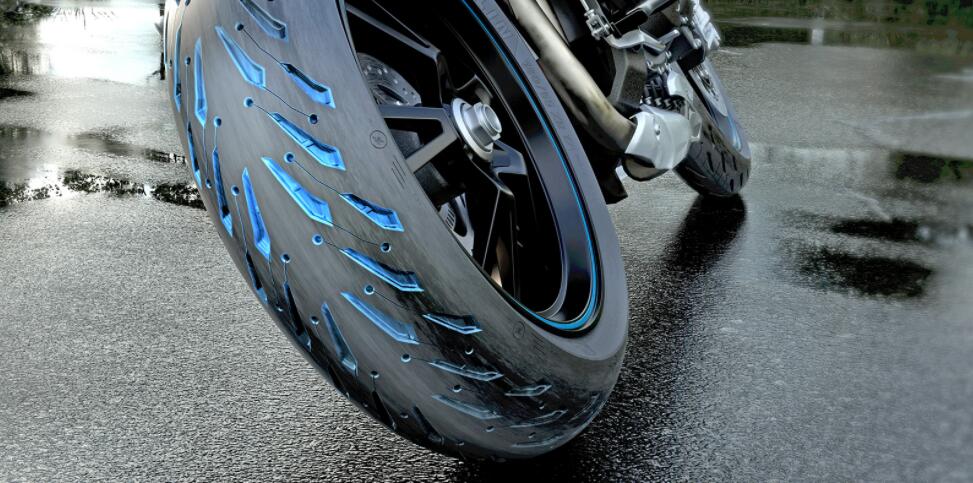 With this new generation of sipes, MICHELIN is innovating even further, using the expertise and experience gained in 3D metal printing to design and manufacture the necessary molds.
This new technology means the tire can be used to its maximum wear level. Result: after 3,000 miles, a worn MICHELIN Road 5 tire brakes just as well and over as short as distance as a new MICHELIN Pilot Road 4!

 MICHELIN: THE Pioneer of  Metal Additive Manufacturing
Additive manufacture is today commonly used by industrial companies in plastics but metal additive manufacturing or 3D metal printing is a flourishing recent market – and Michelin is one of its pioneers. Since 2006, the Group has been developing unique expertise in the design and production of large series of complex parts and molds using metal additive manufacture, expertise that we find today in the design and production of mold siping to create the tread of the MICHELIN Road 5 tire.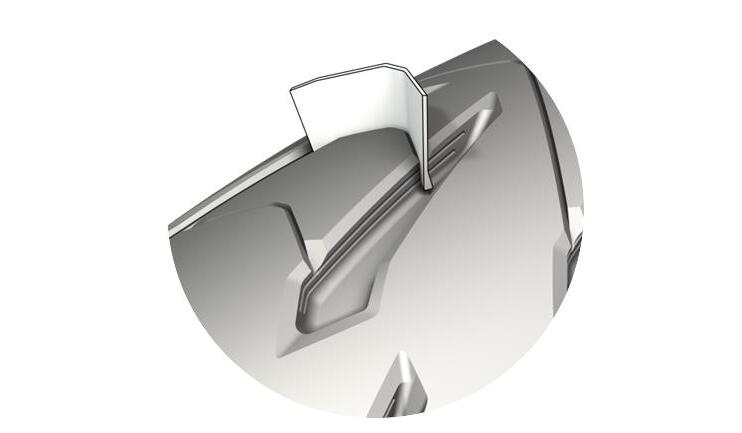 For several years now, this technology has been applied to different touring and heavy truck tire ranges: MICHELIN Premier A/S, MICHELIN Premier LTX, MICHELIN CrossClimate, MICHELIN X Line Energy, MICHELIN X-Multi.

In April 2016, Michelin also joined forces with Fives, a world famous expert in production machine engineering, to create the company AddUp, as a joint-venture. With its head offices near Clermont-Ferrand (France), AddUp has its sights set on becoming a key player in metal additive manufacturing.

 THE MICHELIN ROAD 5 Tire: Concentrated High Tech
As well as the innovative sipes, the MICHELIN Road 5 motorbike tire also has…
New latest generation rubber blends
New elastomers, new formulas: with the aim of improving grip performance on dry and wet surfaces, the rubber blends in the MICHELIN Road 5 tire are also new compared to the previous ranges. At the front, with 2 CT technology: for the center and the shoulder, the tire combines two separate 100% silica blends to achieve excellent grip performance and avoid under-steering. And at the rear, 2 CT+ technology: the tire combines a 100% silica central blend, less diluted than the front to improve wear, with a 100% carbon black shoulder blend. A way of increasing grip on dry surfaces for more driving pleasure without losing out on wet surfaces, as this area of the tire is hardly ever in contact in these conditions.
MICHELIN ACT+ technology 
Grip on dry roads may essentially be linked to latest generation rubber blends, but MICHELIN ACT+ technology (Adaptive Casing Technology) enables progressive rigidity of the tire shoulder. For the driver this means excellent stability and better behavior both on straight lines and bends.
Source: MICHELIN