Betatype Illustrates Additive Manufacturing Solution of Automotive Headlights Heatsink
Betatype, a provider of additively manufactured components, has produced 384 headlight parts in a single build using metal powder bed fusion, saving days in time and thousands of pounds.
Through this process, the company streamlined the production of large heatsinks for LED automotive headlights, which were identified by Betatype as well-suited to being additively manufactured with the powder bed fusion process. Betatype noted the process would be ideal for the specific geometry of these metal parts, since it can consolidate multiple builds into one.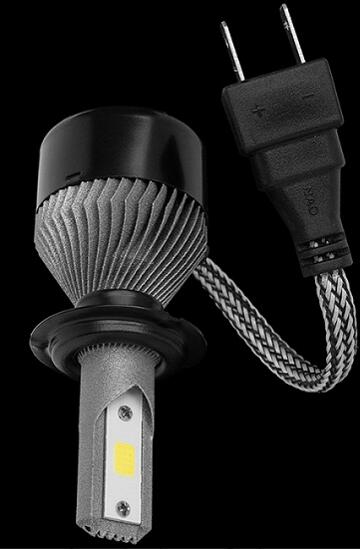 Automotive LED headlight with AM heatsink
Using single laser machines, like the EOS M280 and Renishaw's RenAM 500M, cost-per-part was brought down from over £30 to under £3, while build time was reduced from around 444 hours to around 30 as they were manufactured within the same build job. Further time reductions – down to under 19 hours – were achieved when switching to multi-laser machines, such as SLM Solutions 500 and Renishaw RenAM 500Q systems.
Production build of automotive LED heatsinks.
Using powder bed fusion, Betatype was able to design parts with in-built support features which enabled the company's engineers to nest parts together and the machine to print parts on top of each other. Printing was carried out by Progressive Technology. The finished components could then be snapped apart by hand without the need for further post-processing. Betatype credits the intelligent design of the parts as the key enabler of this stacking strategy, which worked around the thermal stress concerns that would typically arise when using powder bed fusion.
With significant proficiencies in design and data processing, Betatype is confident it can optimise every toolpath within each part. Through specific control parameters, in each layer to a single toolpath where the laser melts the part, the exposure of said part was reduced significantly. This, as well as Betatype's optimisation algorithms and process IP, helped to reduce the build time of each part from an hour to under five minutes, meaning the total build of 384 components took just 30 hours.
Betatype believes the efficiency of this build process in which hundreds of parts were produce concurrently, days saved, and thousands spared, demonstrates the true potential of additive manufacturing, and does so in a vertical market that has so far struggled to transition AM from prototyping tool to manufacturing one.
Source: TCT Magazine