nTopology Secures $65M in Series D Funding
nTopology announce that nTopology have secured $65 million in Series D funding, bringing the company's total secured financing to date to $135 million. The funding round was led by Tiger Global with participation from Oldslip Group and existing investors Root Ventures, Canaan Partners, DCVC, Haystack, and Insight Partners.

"nTopology customers use this software to design the most critical parts of their products. We're excited for nTopology to emerge as the new leader in engineering software as advanced manufacturing continues to push the boundary of how products are made."
John Curtius, Partner at Tiger Global Management
nTopology is looking forward to getting the software in the hands of more design engineers who will benefit from nTopology's expanding range of features and capabilities. nTopology will use this new capital to expand the range of engineering applications the software unlocks, strengthen the global footprint, and expand the team.

 Solving Engineering Problems
The mission at nTopology is to provide next-generation design tools to engineers and designers in the aerospace, automotive, medical device, and consumer industries.
nTopology has built software upon three core technologies; implicit modeling, field-driven design, and the block system. Together, these core technologies empower users to solve complex engineering problems in ways that were previously impossible using existing CAD tools.
"Earlier in my career, I found that most engineering software and CAD tools were a bottleneck in driving innovative design. We built our company specifically to solve engineers' problems, allowing them to fully utilize the power of additive manufacturing processes and fill the gaps left by these old legacy design tools."
Bradley Rothenberg, founder & CEO of nTopology

 Journey in 2021
In less than a year, nTopology has doubled its revenue and customer base. Today, their software is used by engineers in over 300 companies, including industry leaders like Ford, Lockheed Martin, Honeywell, Emerson, and Wilson. Here are some product highlights from 2021.

 nTopology 3.0 with GPU acceleration
In April, nTopology launched nTopology 3.0. This major release introduced GPU acceleration, bringing down visualization time of highly-complex structures from minutes to mere seconds.

 The FDM Fixtures Generator
In collaboration with the 3D printer manufacturer Stratasys, nTopology developed multiple automated design tools that streamline the adoption of 3D printing on the factory floor.
The FDM Fixture Generator is a tool that automates 90% of the design work required for simple jigs and fixtures. The Masking Fixture Module eliminates the need for manual masking techniques.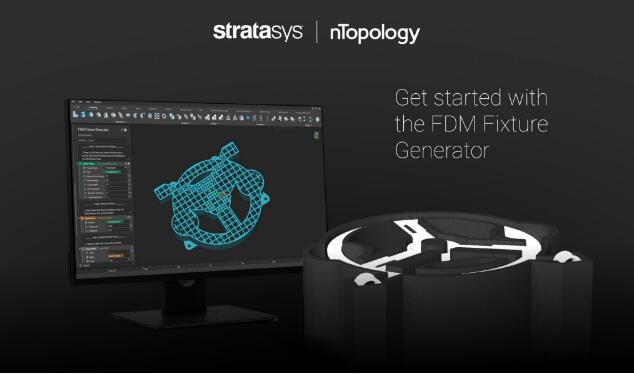 The FDM Fixtures Generator is a design automation tool for the factory floor.

 Enterprise PLM Integrations
Recently, nTopology released PLM connector that streamlines nTopology's integration to enterprise PLM systems. This new integration gives enterprise customers a clear roadmap for augmenting their product development software stack with powerful generative design capabilities.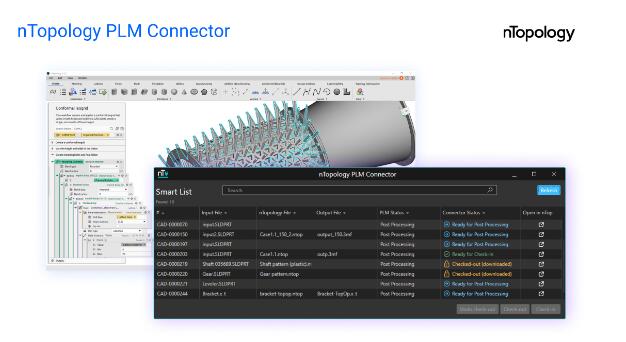 nTopology now integrates to PLM systems through the nTopology PLM Connector.

 Team is Expanding
Last year, nTopology increased total number of team members by more than 40%.
For press release, welcome to send to 3D Science Valley at 2509957133@qq.com