RealityCapture Photogrammetry Software
Capturing Reality s.r.o. is a software development house based in Bratislava, Slovakia, which develops photogrammetry software RealityCapture.
The mission of the company is to bring great freedom to people's work so that they can focus on their business targets and let RealityCapture to do the rest.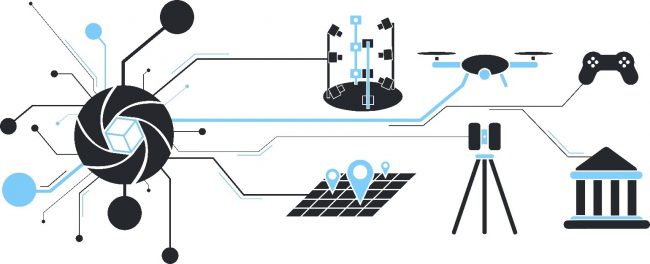 The aim is to revolutionize the way photogrammetry software is used today. The company's aim is to achieve a change of the way how people perceive it and that everyone is able and wants to use it.
The strongly established team consists of researchers and professionals with extensive experience in computer graphics, parallel computing, computer vision, machine learning, pattern recognition and, of course, photogrammetry.
Capturing Reality researchers are well recognized in the community of computer vision with an amount of publications, top journal, and top conference papers, and other recognized contributions.
RealityCapture: Photogrammetry Software
RealityCapture is a leading photogrammetry piece of software recognized for its speed and accuracy, and used by many professionals in wide range of industries.
It is the state-of-the-art photogrammetry software which is currently the fastest solution on the market, bringing great freedom to your work and allowing you to focus on your business targets.
RealityCapture features:
– Automatic 3D model reconstruction of triangular mesh,
– Advanced coloring and texturing algorithms,
– Geo-registration into all world coordinate systems,
– Direct support of PPK/RTK flight logs, GPS in EXIF/XMP, and ground control points,
– Ortho projections, DSM & DTM computation, AI classify tool and export into the recognized standards such as tiff, geotiff,
– Volume, area, and distance measurements,
– 3D model export into standard formats (ply, obj, xyz),
– LOD export and direct upload to Cesium ion,
– Camera motion/calibration export to world standards (with custom scripts),
– Seamless combination of laser scans and photos,
– A set of tools for analyzing alignment quality and accuracy, geo-registration, mesh reconstruction, 3D model post-processing (filtration, simplification, smoothing), etc.
– Command line processing
RealityCapture has been the first software to allow a fully automatic combination of laser scans and photographs. It is still the only software which is able to mix lasers and photos easily without seams and limitations.
Laser scanners are natively supported inside the application, not just mixing point clouds together, but they are fully involved even during a camera or a laser scanner pose estimation.
RealityCapture significantly outperforms all existing photogrammetry solutions in speed, accuracy and mesh quality.
Source: Capturing Reality s.r.o.
For press release, welcome to send to 3D Science Valley at 2509957133@qq.com