Smith+Nephew introduces the LEGION™ CONCELOC™ Cementless Total Knee System with proprietary 3D printed Advanced Porous Titanium technology
Nov. 2, 2021, Smith+Nephew (LSE:SN,NYSE:SNN), the global medical technology business, announces the introduction of its LEGION CONCELOC Cementless Total Knee System (TKS) and first completed surgical procedures.
CONCELOC Advanced Porous Titanium is a patented, proprietary, 3D printed porous structure technology first used in Smith+Nephew's leading REDAPT™Revision Hip System, launched in 2016. CONCELOC is created in a virtual environment and manufactured through 3D printing additive manufacturing to optimize its porous structure to promote bony ingrowth.1-4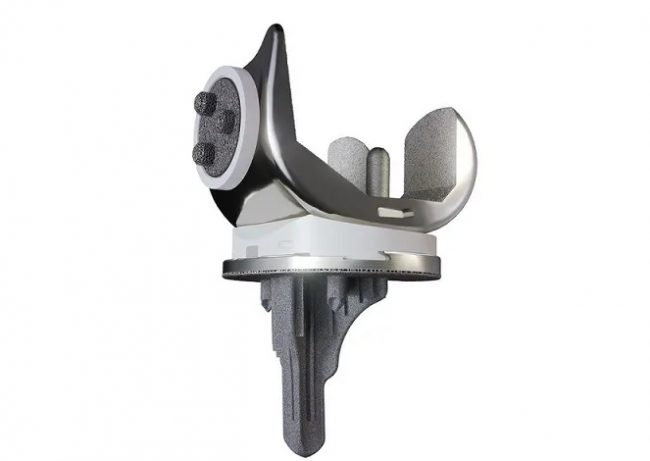 First US surgeries performed in October
"LEGION CONCELOC addresses the critical elements of the cementless total knee through its unique design. The asymmetrical keel is designed to help achieve immediate bone fixation, while the patented 3D printed structure of CONCELOC encourages biological ingrowth," said Dr. Mathias Bostrom, an orthopaedic surgeon at the Hospital for Special Surgery in New York City, and one of the system's designing surgeons. "I'm excited for how this technology may lead to improved operating room efficiency while eliminating many of the past and current challenges of cementless knee designs."
Combining CONCELOC 3D printing technology with LEGION's clinical success5-8 * treating over two million patients creates a unique, modern cementless knee implant. It serves a resurgent segment9 driven by the potential for better long-term fixation through biologic integration10, shorter operating times11, and the shift to Ambulatory Surgery Centers.12
"The launch of LEGION CONCELOC enables Smith+Nephew to enter a rapidly growing market in cementless knees," said Skip Kiil, President of Global Orthopaedics at Smith+Nephew. "This proven technology allows us to leverage great clinical results of LEGION, modern 3D printing technology, our Real Intelligence technology suite, and new streamlined SYNC Performance Instruments to provide an economic solution that removes cement costs and time to knee procedures."
The LEGION CONCELOC Cementless Total Knee System is now available in North America and will be introduced in various European and Asia Pacific markets once regulatory approvals are finalised.
Source: OrthoSpineNews
For press release, welcome to send to 3D Science Valley at 2509957133@qq.com