SLM Solutions' Outfits Morf3D's State-of-the-Art Headquarters with Two SLM® 500s and the NXG XII 600 for its Applied Digital Manufacturing Center
14 September 2021, Additive Manufacturing pioneer SLM Solutions announces that Morf3D commits to 2 SLM® 500s and the NXG XII 600 as a global leader in facilitating AM serial production in the aerospace industry. The machines will be delivered to Morf3D's new state-of-the-art headquarters, the Applied Digital Manufacturing Center in Long Beach, California, in 2022. This partnership strengthens the international impact of Additive Manufacturing solutions.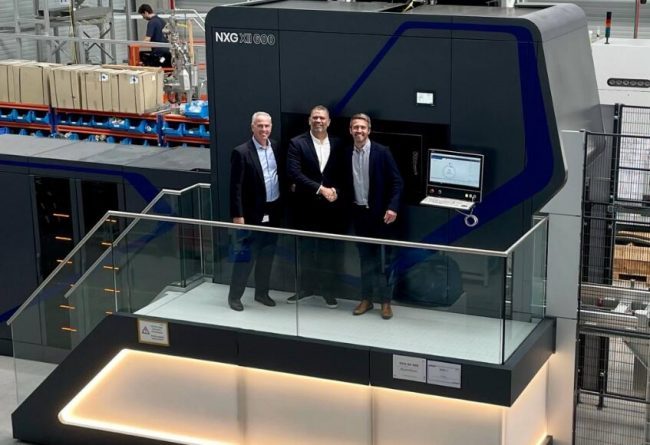 The mission of Morf3D's 90,000 square ADMC foot facility is to leverage partner networks to transform supply chain norms and develop the industry's first certified production system to accelerate the industrialization of Digital Manufacturing. The addition of the 2 SLM® 500s and the NXG XII 600 will support Morf3D's goal of ramping up a global production setup while improving production lead time, order flexibility, cost efficiency, and quality. This joining of forces will enable quality and repeatability while paving the way to serial production.
"Our partnership with SLM Solutions dramatically shifts the landscape of serial production enabling our customers to achieve unmatched levels of quality and performance," comments Ivan Madera, CEO of Morf3D. "The NXG XII 600 platform is an engineering marvel that addresses many aspects of a production-ready system, and the ADMC will enable new industry partnerships, significantly scaling AM to new heights. Our goal is to accelerate the qualification process by collaborating on new application development and part certification within the aerospace, space, and defense market."
Next to the supply of machines, SLM Solutions will also offer on-site support in the form of education, training, and consulting. All of ADMC's research and development partners
will work together to drive new innovations and deploy novel methods of aerospace engineering in order to increase productivity and automation. All partners will also have access to collective training, meeting, and gathering spaces for customer events and business development efforts.
The NXG XII 600 is equipped with 12 1KW lasers, making it the fastest machine on the market. It's designed to be used in serial production for high-volume applications as well as for printing large parts. It's capable of printing at speeds 20x faster than that of a single laser system and 5x faster than a 4-laser machine. Enabling acceleration in AM at every angle, the NXG XII 600 is the modern day "da vinci". Crafting masterpieces at serial production scale.
Sam O'Leary, CEO of SLM Solutions, is enthusiastic about the partnership, citing the increase in efficiency and productivity as the key benefits for all partners. "Adding the NXG Xll 600 to Morf3D's SLM Solutions' machines to the Applied Digital Manufacturing Center bolsters the collective digital manufacturing ecosystem, helping to improve production speed, quality, and automation." He adds: "We are united in our customer-first approach, which reflects the training and education we provide to all of our partners."
Source: SLM Solutions
For press release, welcome to send to 3D Science Valley at 2509957133@qq.com