Henkel 3D Printing Facilities Achieve Quality Standard for Medical Device Manufacturers
Henkel's Concord laboratory and Dixon production facilities in California, USA, which are dedicated to developing and manufacturing resins for 3D printing, have achieved ISO 13485:2016 certification.
ISO 13485 is an international quality standard that enables medical device manufacturers to specify and implement process and production controls, in addition to providing them with documentation and traceability. In Henkel's case specifically, it covers the design and manufacturing of biocompatible resins and other materials used to produce non-implantable medical devices.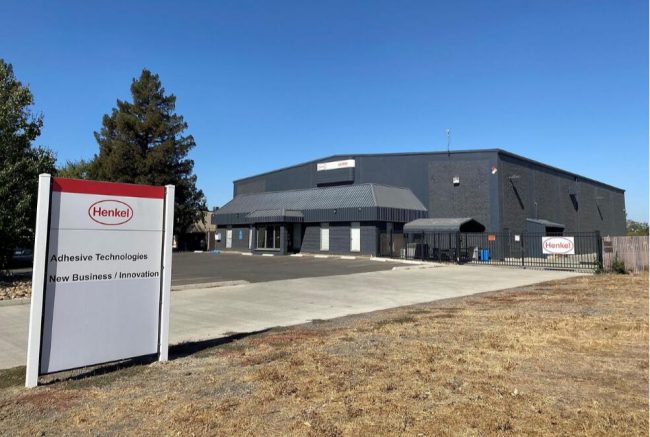 "ISO 13485 ensures uniformity in the design, development, production and delivery of medical devices," says Rob Clemons, 3D Printing Engineer at Henkel. "The standard doesn't just provide a system for measurement and tracking, it helps companies reduce their risk by validating that products, and the materials used in making them, are consistent and safe."
ISO 13485 certification requires an organization to review many aspects of its operations with the goals of identifying, implementing and complying with industry quality standards and practices. Henkel engaged DQS, Inc., to conduct an audit and document a report which confirms its compliance. Areas of emphasis include:
Design control: All processes involved with product design are identified and documented, including user needs, workflow, design inputs and outputs, verification and validation
Process and production controls: Managed with a quality management software, including over 2,000 pages of supporting documents
Change management control: As problems are uncovered over a product's lifecycle, processes are audited and improved to eliminate or minimize the issue
Product traceability: Cradle to grave visibility and surveillance from raw material to finished resin and from component to final printed part
Risk management: Each process is documented and analyzed for risk based on probability and severity
"Achieving ISO 13485 certification demonstrates the importance Henkel places on meeting global business and regulatory requirements for the healthcare industry," says Sean Dsilva, Market Strategy Manager, Incubator business at Henkel. "3D printing has immense potential with medical devices, but for it to become mainstream, the additive industry must embrace total quality management. Thus, we want to demonstrate to our customers that we are responsible partners."
Henkel's 3D printing team began the journey towards ISO 13485 certification early in 2020. At that time global supply chains for medical supplies including COVID test swabs were highly constrained. Working with a consortium of OEM 3D printer manufacturers and others, Henkel helped develop a 3D printing process. Like most other medical devices, consistency and product safety were key factors.
Henkel's team leveraged many resources to reach certification. Technology played an important role. Henkel's quality management system (QMS) is used to provide design, process and production controls. Albert, Henkel's proprietary intelligence engine, provides data generation and batch level traceability for all components, from raw materials to finished parts.
"Henkel took the step to obtain the ISO 13485 certification to assure our customers that our products are designed and manufactured to a high standard, reducing the risks associated with launching a product in the healthcare market," added Clemons.
With the ISO 13485 certification, Henkel is well positioned to support medical device manufacturers. Customers in that industry can benefit from additive manufacturing and have peace of mind knowing Loctite's portfolio of products and validated workflows are designed, developed and manufactured with quality in mind.
Source: Henkel
For press release, welcome to send to 3D Science Valley at 2509957133@qq.com