Launcher Acquired AMCM M 4K System for Its New Production Facility
May 18, 2021,American space technology company, Launcher, has acquired the M 4K AM system from AMCM, an EOS Group company, to advance its high performance orbital launch vehicle strategy. The AMCM M 4K system enables Launcher to produce the world's largest single-part 3D printed copper alloy combustor at Launcher's headquarters and production facility in Hawthorne, California. Launcher will additively manufacture the entire 10 ton-force E-2 rocket engine to deliver small satellites to low Earth orbit.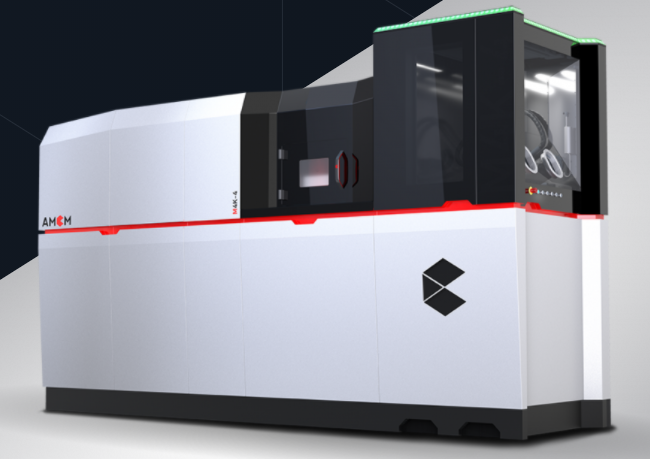 Launcher has been an AMCM partner since 2017, and the collaboration has resulted in the development of the AMCM M 4K, which has an unprecedented part construction volume (45x45x100 cm) and supports copper alloy, the most advanced material for liquid rocket engine combustion chamber production.
"The major advantages of metal AM in the production of liquid rocket engines is lower cost to manufacture and allow for complexity in design – a common barrier-of-entry with conventional manufacturing technologies. Furthermore the development times are dramatically lessened and design flexibility is expanded. The result of these benefits is improved propulsion systems that use less propellant, carry larger payloads, and enable new ideas and applications to take flight. Additive manufacturing is revolutionizing the space industry and innovative companies like Launcher are taking advantage of this advanced 3D printing technology."
Said Martin Bullemer, Managing Director of AMCM.
Most companies building 3D printed liquid rocket engines have been forced to design smaller engines or produce multi-part combustion chambers to fit within the limited construction volume constraints of commercial 3D printers. With Launcher's commitment to the industry's highest propulsion performance benchmarks, it needed to 3D print its E-2 engine combustion chamber as a single part, enabling optimal cooling channel design, fewer parts, simpler processes, and lower overall production costs. In addition, while most companies developing 3D printed liquid rocket engine rely on Inconel alloy as their combustion chamber material, copper alloy is the best material for liquid rocket engine combustion chambers due to its optimal thermal conductivity properties, which enable more effective regenerative cooling. Informed by NASA research on 3D printed copper, Launcher requested copper alloy support in 2017 for the AMCM M 4K machine from AMCM and EOS.
"AMCM's flexibility and openness to customer requirements, both in machine building and process implementation, is remarkable. We look forward to continuing our partnership with AMCM as Launcher advances its mission to build and operate the market's most efficient rockets delivering satellites to orbit." Said Max Haot, Founder and CEO of Launcher.
As part of the collaboration between AMCM and Launcher, Launcher's first rocket engines were built on site at AMCM in Starnberg, Germany in October 2019. Following Launcher's test fire test in October 2020 at NASA's Stennis Space Center, Launcher purchased an AMCM M 4K as part of the company's expansion in Hawthorne, California.
Source: AMCM
For press release, welcome to send to 3D Science Valley at 2509957133@qq.com