3D Printing Metal Components Supported China's First Mars Exploration Mission Landing and Patrol
May 15th, the Tianwen-1 Mars rover developed by the fifth institute of China Aerospace Science and Industry Corporation successfully landed on Mars, taking an important step in China's interstellar exploration journey and realizing the transition from the Earth-Moon system to the planets system.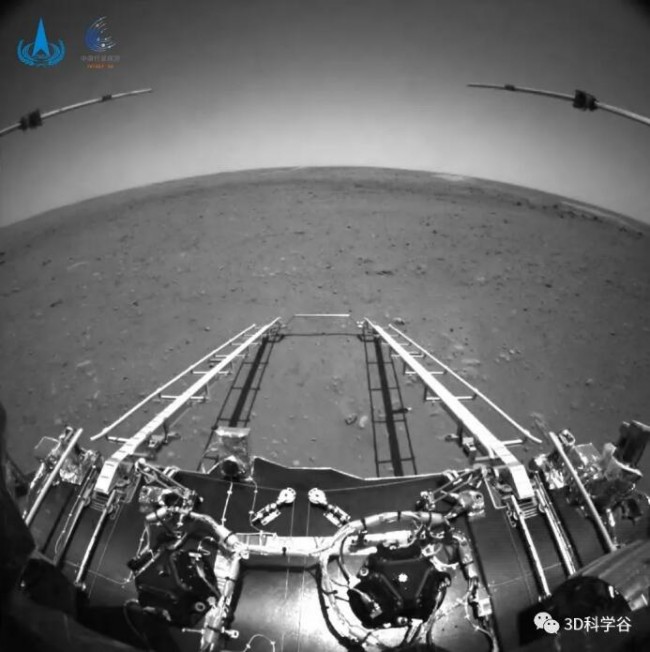 Picture:The black and white image taken by an obstacle avoidance camera installed in front of the rover of China's Mars probe Tianwen-1 shows that a ramp on the lander has been extended to the surface of Mars. The terrain of the rover's forward direction is clearly visible in the image, and the horizon of Mars appears curved due to the wide-angle lens. Source: XInhuaNet
© China National Space Administration
Mars is far away from the earth and the temperature difference between day and night is large, which puts forward higher requirements for deep space probes with the extreme lightweight and integration of multi-functional design concept. Hence traditional technology cannot meet the requirements of such performance requirements.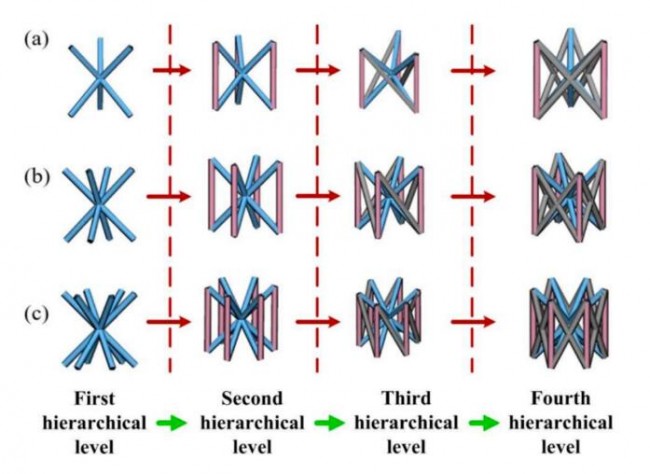 Design of the second, third, fourth hierarchical level lattice cells with (a) three-, (b) four-, (C) six-fold rotational symmetries. Source: Paper of <Design of self-supporting lattices for additive manufacturing>, Journal of the Mechanics and Physics of Solids
The overall design department of the fifth institute of China Aerospace Science and Industry Corporation as the project leader of the development of the Mars rover and the development of the sub-system of the structure, has developed cross-scale structural optimization design methods, and by cooperation with Beijing Satellite Manufacturing Factory, Beijing Institute of Technology, Dalian University of Technology, Northwestern Polytechnical University, Nanjing University of Aeronautics and Astronautics, Xi'an BLT Additive Technology Co., Ltd, Shenyang TSC Numerical Control Technology Development Co., Ltd. and other domestic partners. The team have put great efforts to focus on further development of the 3D printing structure design, 3D printing special material research, 3D printing special equipment research and 3D printing manufacturing technology control.
The joint research has achieved some broken through in the ultra-lightweight metal three-dimensional lattice structure technology, and solve the lightweight design of the complex structure of the deep space detector, and realize the function integration of extremely complex structures. The team finalized the design and application of totaling above 30 pieces/set of key components. The number of structural parts is greatly reduced, the weight of the product is reduced by 40% to 60%, and the development cycle is shortened by 50%.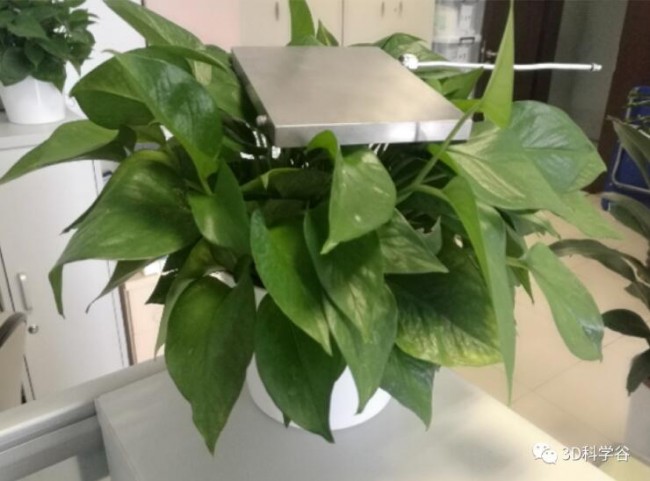 Phase change energy storage device structure
Note: The picture is the schematic diagram of the development stage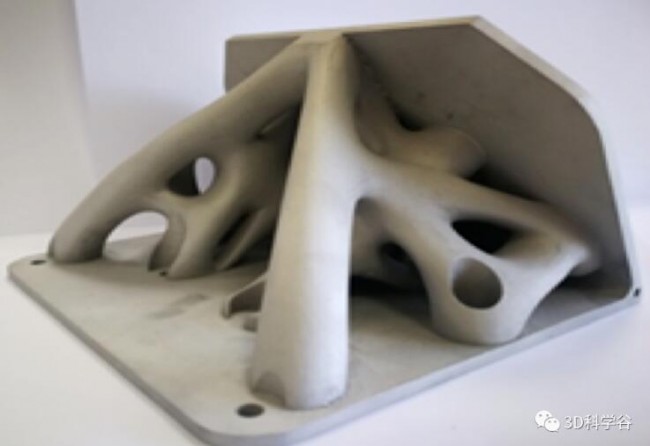 Connecting corner box structure
Note: The picture is the schematic diagram of the development stage
The successful application of the metal 3D printed parts in the Tianwen-1 probe and Zhurong Mars rover demonstrates metal 3D printing played the key role to pave the technical way out for the successful Mars exploration mission.
For press release, welcome to send to 3D Science Valley at 2509957133@qq.com