Shapeways to List on NYSE via Merger with Galileo Acquisition Corp.
April 28, 2021, Shapeways, Inc. ("Shapeways" or "the Company"), a leading global digital manufacturing platform driven by proprietary software, and Galileo Acquisition Corp. (NYSE: GLEO) ("Galileo"), a publicly-traded special purpose acquisition company, announced that they have entered into a definitive merger agreement for a merger transaction in which Shapeways will be acquired by Galileo. Upon closing of the transaction, the combined company will be named Shapeways Holdings, Inc. and is expected to remain listed on the NYSE under the new ticker symbol, SHPW. The combined company will be led by Greg Kress, Shapeways' Chief Executive Officer.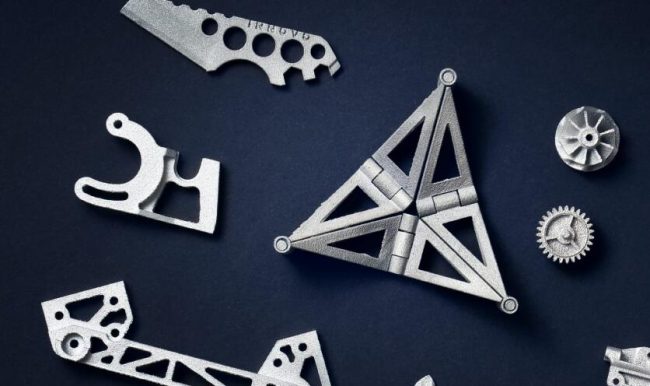 Company Overview
Shapeways is a leader in the large and fast-growing digital manufacturing industry combining high quality, flexible on-demand manufacturing powered by purpose-built proprietary software which enables customers to rapidly transform digital designs into physical products, globally. Shapeways makes industrial-grade additive manufacturing accessible by fully digitizing the end-to-end manufacturing process, and by providing a broad range of solutions utilizing 11 additive manufacturing technologies and more than 90 materials and finishes, with the ability to easily scale new innovation. The Company has delivered over 21 million parts to 1 million customers in over 160 countries.
The digital manufacturing market is anticipated to grow from approximately $39 billion in 2020 to approximately $120 billion in 2030 by disrupting the massive global manufacturing market which is slow, manual and rigid. The industry is experiencing a transformation due to significant advances in production technologies, innovation in materials and the adoption of software to increase speed, lower cost, and achieve higher flexibility. With its purpose-built proprietary software, which incorporates over 10 years of industry expertise and innovation, Shapeways is uniquely positioned to benefit from this industry transformation. Shapeways' manufacturing "operating system" is agnostic to hardware technology and materials, which allows the Company to quickly adapt to market shifts and user needs. The Company supports a broad range of customers, ranging from individual project-focused engineers to small and large enterprises requiring high-mix production at scale.
Shapeways' platform is positioned to scale across materials, markets and technologies. Expanding additive manufacturing capabilities will enable acceleration of adoption in key markets including industrial, medical, automotive, and aerospace. As an example of this opportunity, Shapeways has signed a strategic partnership with Desktop Metal, a leader in additive manufacturing metal technologies, an important expansion beyond Shapeways' current focus on polymers. In terms of markets, Asia represents an attractive opportunity for expansion beyond the United States and Europe given the sizable annual manufacturing output from that region. Additionally, enabling manufacturers' digital transformation provides Shapeways with a substantial market opportunity. In 2020, Shapeways began licensing a commercialized SaaS version of its proprietary software to key partners, enabling them to deploy Shapeways' manufacturing operating system within their own organizations.

 Shapeways Investment Highlights
Unique and compelling opportunity in large, fast growing digital manufacturing market
High quality, flexible on-demand manufacturing with proprietary purpose-built software
Agnostic to hardware and materials allows scalability and quick adaptability to market shifts
Broad use across customer types and industries with global delivery to end customers in over 160 countries
Experienced management team with strong investor support
Scalable financial model with opportunity to consolidate fragmented market
"Our vision to enable anyone to rapidly transform digital designs to physical products is reaching a significant milestone today as we transition Shapeways into a public company," said Greg Kress, Chief Executive Officer of Shapeways. "We have been successfully executing on our vision, and this capital will allow us to empower digital manufacturing at scale, accelerating Shapeways' additive manufacturing capabilities while expanding the Company's material and technology offerings to more markets and industries."
Luca Giacometti, Chairman and CEO of Galileo commented, "Shapeways fits our mandate given its North American and European nexus, market leadership position, and growth profile. Our team, having decades of experience advising, investing and operating businesses across U.S. and European markets, was immediately attracted to Shapeways' platform which is supported by its proprietary software capabilities and ability to provide solutions to any company."
Alberto Recchi, Galileo's co-Founder and CFO, and Alberto Pontonio, co-Founder of Galileo, commented, "We are extremely excited to partner with Greg and Shapeways to help the Company achieve its goals and capture the massive Additive Manufacturing 2.0 opportunity. Thanks to its tremendous team, flexible on-demand manufacturing capabilities, and proprietary purpose-built software, we believe Shapeways has incredible potential for future growth, which will only be accelerated by the extensive financial resources provided by this transaction."

 Transaction Overview
The business combination values Shapeways at a $410 million pro forma enterprise value, at the $10.00 per share PIPE price which implies an equity value of $605 million assuming minimal redemptions by Galileo shareholders. The transaction will provide more than $195 million of net proceeds to the Company, including a $75 million fully committed common stock PIPE anchored by top-tier institutional investors including Miller Value Partners and XN, along with a strategic partner Desktop Metal. Cash proceeds will primarily be used to accelerate Shapeways' metal additive manufacturing capabilities, expand the Company's material and technology offerings to extend market reach and grow customer share of wallet as well as to provide additional working capital.
The Boards of Directors of both Galileo and Shapeways have unanimously approved the transaction. Completion of the proposed transaction is subject to approval of Galileo shareholders and other customary closing conditions, including the receipt of certain regulatory approvals. As a result of the signing of a definitive agreement, Galileo will have until October 22, 2021 to consummate the Business Combination. The transaction is expected to close in the summer of 2021.
Additional information about the proposed transaction, including a copy of the merger agreement and investor presentation, will be provided in a Current Report on Form 8-K to be filed by Galileo with the Securities and Exchange Commission and will be available at www.sec.gov.

 Advisors
Stifel is serving as the exclusive financial and capital markets advisor to Shapeways and as sole placement agent to Galileo for the PIPE. EarlyBirdCapital is serving as financial and capital markets advisor to Galileo. Needham & Company and Craig-Hallum are acting as capital markets advisors to Galileo. Gunderson Dettmer Stough Villeneuve Franklin & Hachigian, LLP is serving as legal advisor to Shapeways, and Ellenoff Grossman & Schole LLP is serving as legal advisor to Galileo. ICR is serving as investor relations and communications advisor to Shapeways.

 Investor Webcast and Conference Call
Galileo and Shapeways will host a joint investor conference call to discuss the proposed transaction Wednesday April 28, 2021 at 8:00AM ET. The conference call will be accompanied by a detailed investor presentation.
Source: Shapeways