USPTO Approves Authentise Secure Streaming and Monitoring Patent for Digital Manufacturing
Philadelphia, 6 November 2018 – Authentise (www.authentise.com), the expert in data-driven workflow tools for additive manufacturing, today announced that the USPTO has approved its patent: 'System, method and Program Product for Digital Production Management.'
The patent shows how streaming designs or machine code directly into manufacturing devices (down the PLCs that control the individual movements within the machine, eventually) can help not only protect the intellectual property of the part but enable remote integrity control (by monitoring the feedback remotely) and close the loop completely by making remote in-process amendments, such as integrating watermarks in the object once we've verified that the part was produced correctly.
"We are happy to have our leadership in advanced security and integrity tools for digital manufacturing, and additive in particular, recognized by the US Patent Office," says Andre Wegner, CEO of Authentise. "The patent was a foundational piece of our early days, and while the distributed manufacturing future it predicted is further away than we hoped it still sends important messages. First is that data-enabled manufacturing processes such as additive manufacturing can deliver entirely new functionality such as digital quality assurance and seamless intellectual property protection. Secondly, that the resulting new business models such as distributed manufacturing are an inevitability that we must invest in, today."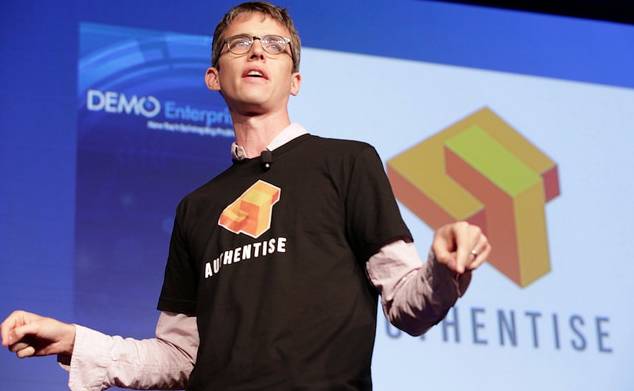 The technology described in the patent is available as an add-on module to Authentise's Additive Accelerator, the data-driven workflow management solution used by the world's leading additive manufacturing users. The solution is on display at the Additive Manufacturing User Group (AMUG) event in Chicago, starting March 31, 2019.
Authentise delivers data-driven process automation software for the additive industry. It's two products include the Additive Accelerator, a workflow management engine connected to additive machine data, and 3Diax, a platform of additive manufacturing related software modules. These tools now help some of the most exciting companies involved in additive R&D, prototyping and production to reduce effort and cost, improve traceability and transparency and deliver quality. Authentise was founded 2012 at Singularity University in California. More information is available on www.authentise.com.
Source: Authentise