Leveraging Parasolid for reliable design operations in generative engineering

 Re-evaluating the status quo
Software tools for designing, evaluating and manufacturing products are more sophisticated than ever. A rich diversity of design innovations has enabled us to conceive products more easily using interactive modeling techniques and computer-generated structures. Advances in multiphysics simulation minimize our reliance on expensive physical prototypes, even for complex systems that combine mechanical, electrical and software systems. New additive manufacturing techniques enable us to fabricate complex structures that were previously impossible to machine at scale. At the same time, data management and enterprise resource planning (ERP) solutions enable us to control our costs and develop products more cost-effectively.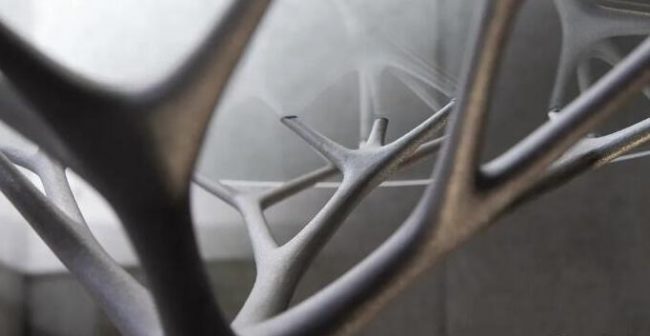 A growing medley of software innovations across these domains has created a wealth of choices for solving the various challenges in product development. But what about the product development process as a whole? When it comes to reducing time-to-market, have we missed the major lesson?
The traditional product development process tends to orchestrate design, simulation and manufacturing disciplines in a linear fashion. Each stage usually involves different specialists, software applications and data formats. The results of simulation and manufacturing analysis often require design rework as the model is refined to optimize real-world performance and manufacturability. These cyclic iterations often require manual intervention and rely on information passing back and forth between different systems and specialists, using data formats that may not be directly compatible. As such, traditional design-to-manufacture processes can strain development resources and inflate project budgets.
What if the entire product development process were re-evaluated to reduce this order dependence and automate the necessary design iterations?

 A new approach to product development
ELISE is a startup that has brought the entire product development process back into focus. Founded in 2018, this German company boasts some impressive early collaborations, working with key players in automotive and aerospace manufacturing to redefine and accelerate product development processes.
ELISE has developed an open platform that enables users to accelerate design-to-manufacture using generative engineering – a process that captures and re-uses what the firm refers to as the technical DNA of a product. A product's technical DNA defines all possible product variations that would satisfy a set of boundary conditions such as design constraints, material costs, production requirements and performance in the real world. Using the platform's integrated design, analysis and optimization tools, all viable product variations can be evaluated automatically against objectives such as cost and performance to realize the ideal component. Serial design optimizations that depend on the harmony of disparate software applications, data formats and specialists are eliminated, increasing manufacturing efficiency.

 Powerful design engine
The ELISE open platform enables users to design models with their preferred software application. In addition, the company has integrated Parasolid® software, a geometric modeling kernel from Siemens, to provide its own model design and editing capability.
Parasolid, which is part of the Xcelerator™ portfolio, the comprehensive and integrated portfolio of software and services from Siemens Digital Industries Software, provides the ELISE user with the same high-quality 3D geometric modeling capabilities seen in leading Parasolid based design applications.
Furthermore, Parasolid supports the automated evaluation of product variations that are encoded in the technical DNA by generating 3D models that satisfy the engineer's range of boundary conditions, such as design space, the thickness of a supporting structure or the angle of a tapered face. Automating these direct geometric modifications as part of an optimization cycle enables the ELISE user to target the ideal design.
In automated design optimization cycles the stability of the 3D geometric model is critical because numerous modifications must be systematically applied to the geometry without failure. ELISE chose Parasolid because it performed modeling operations with unsurpassed reliability in benchmark tests. "Parasolid demonstrated robust performance consistently across a broad range of design modification tasks," says Daniel Siegel, cofounder, ELISE. "Classic modeling procedures like blending, offsetting and tapering work time and again in Parasolid without fail."
Selecting Parasolid immediately delivered additional benefits for ELISE: "Many of our customers use Parasolid based applications and are aware of its premium status among geometric modeling kernels," adds Dr. Moritz Maier, cofounder, ELISE. "Licensing Parasolid as part of our development strategy offers direct model compatibility with our customers' applications and demonstrates our commitment to quality as an early priority."
ELISE is accessible to users of computeraided design (CAD) systems regardless of their geometric modeling engine. Many CAD systems adopt history-based modeling that is not well suited to the iterative design cycles of generative engineering because of the time it takes to spawn design variants by replaying the model's construction history. Users of these systems can easily bring their designs into the ELISE platform and begin benefitting from generative engineering.
To provide this high level of data interoperability with the user's choice of design tool, ELISE also licensed and integrated Tech Soft 3D's HOOPS Exchange toolkit from Siemens.
This leading CAD translation software development kit (SDK) enables the import and export of a wide range of industry-standard and proprietary geometry data formats. If the originating CAD application is based on Parasolid, geometry is imported without translation. For applications not based on Parasolid, HOOPS Exchange is used to map the data format to a valid Parasolid model, providing the user with full access to ELISE's design optimization technology.

 Mastering the product development process
ELISE captures the full product development process on a graphical canvas. Algorithms that define permitted design variations, material costs/specifications and manufacturing constraints are easy to configure and review using graphical nodes that represent the inputs, their associated parameters and interdependencies with other algorithms. ELISE simplifies this algorithmic modeling of the product's technical DNA using a highly intuitive user interface that requires no coding experience.
When ELISE generates a structural variation encoded in the product's technical DNA, Parasolid rapidly applies the required design modification to the 3D model, which can be viewed beside the visual programming canvas. When users interact with a feature in the 3D model, the relevant driving algorithm is highlighted in the canvas and vice versa, making it easy to visualize and map the specific effects of a design algorithm in the technical DNA.
ELISE also licensed Tech Soft 3D's HOOPS Visualize from Siemens, which enhances the display of geometric models with real-time, high-quality image rendering, together with comprehensive model interaction and manipulation tools.
"We realized we could dramatically accelerate our development pace by licensing best in-class solutions for 3D modeling, interoperability and visualization from Siemens," says Sebastian Möller, cofounder, ELISE. "Sourcing these application building blocks from a single supplier has enabled us to focus our own talent and resources on driving breakthroughs in generative engineering for industry."

 Closing the loop
Having encoded design, manufacturing, cost and performance boundaries for a given product in its technical DNA, the ELISE platform enables users to assess and prioritize candidate product designs by linking simulation and optimization algorithms on the canvas. For example, ELISE can automatically generate bionic structures that optimize models for strength and minimum mass in a given design space. Alternatively, ELISE can interface with the user's choice of third-party applications to generate alternative topology optimizations that satisfy the product's load conditions.

 PLM Components support accelerated product development
Licensing PLM Components from Siemens has helped ELISE to offer manufacturing companies a new paradigm for product development. ELISE customers are already realizing dramatic productivity gains in benchmarks: A partner in aerospace documented an 83 percent reduction in the time it took to develop parts for additive manufacturing (from two months to five days), while an automotive original equipment manufacturer (OEM) cited 90 percent savings in cost and time for new developments after initial setup.
Source: Siemens