Nexa3D Launches xCure Intelligent Post Processing System for Consistent Part Performance at Production Scale
Nexa3D, the maker of ultrafast polymer production 3D printers announced today the immediate commercial availability of xCure, a new intelligent post processing curing system for optimal curing of all its photoplastic-based parts. xCure is designed to consistently and rapidly unlock the full potential of 3D printed parts at production scale ensuring the delivery of desired mechanical properties, part to part and printer to printer. xCure comes with prescribed post processing menus that consistently deliver validated workflows and consistent process controls, regardless of size or complexity, while ensuring dimensional accuracy, robust structural integrity, and stronger molecular structures. Specifically designed for the NXE400, xCure boasts a large chamber size that readily accommodates parts as large as 16 liters in volume with the ability to simultaneously fit three build plates, and enables parts to be cured individually.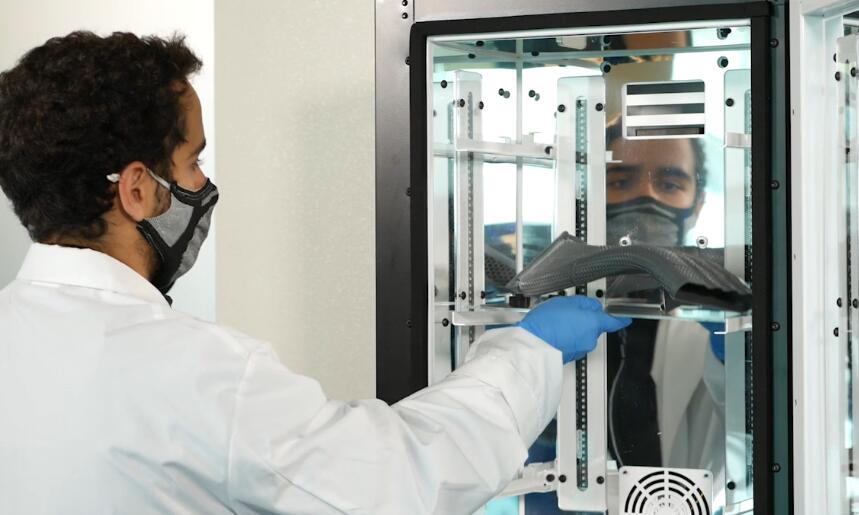 "We are very excited to bring xCure to market, underscoring our commitment to deliver fully validated workflow solutions for manufacturing at scale," said Avi Reichental, Co-founder and CEO, Nexa3D. "Our work with key manufacturing companies and leading material suppliers reveals that only through the rigorous development, simulation and testing of predictive and prescriptive end-to-end workflows can we unlock the full range and consistency of mechanical performance."
In addition to its prescriptive material specific capabilities and larger chamber size, xCure is simple and intuitive to operate with its single click, rotate, and push operation, offering maximum curing cycle efficiency and full part surround coverage. With dual 365+405 nanometer wavelength LEDs and optional thermal curing, xCure delivers the full spectrum of Nexa3D's resin curing coverage with validated resin specific pre-sets that ensure consistent part curing results print after print. Six strips provide 360° of light and thermal coverage with a reflective interior for optimal uniformity and maximum functionality.
xCure is the latest in a series of Nexa3D's new product introductions, including high-performance polymer materials xCE-Black and xCE-White as well as xClean, a highly effective eco-friendly washing solvent for all resin-based 3D printers. Along with the company's flagship printer, the NXE400, Nexa3D enables customers to strengthen their design agility and supply chain resiliency by compressing their design and manufacturing cycle, effectively reducing the time required to produce functional prototypes and production parts from hours to just minutes.
Source: Nexa3D