Xometry Announces Acquisition of MakeTime, Adds Additional $25MM in Funding to Fuel Growth
Xometry, the largest on-demand manufacturing platform, announced that it has acquired MakeTime, another leading on-demand manufacturing company. This acquisition brings together the country's two top manufacturing network platforms. The combined company will operate under the Xometry brand name and have offices in Maryland and Kentucky.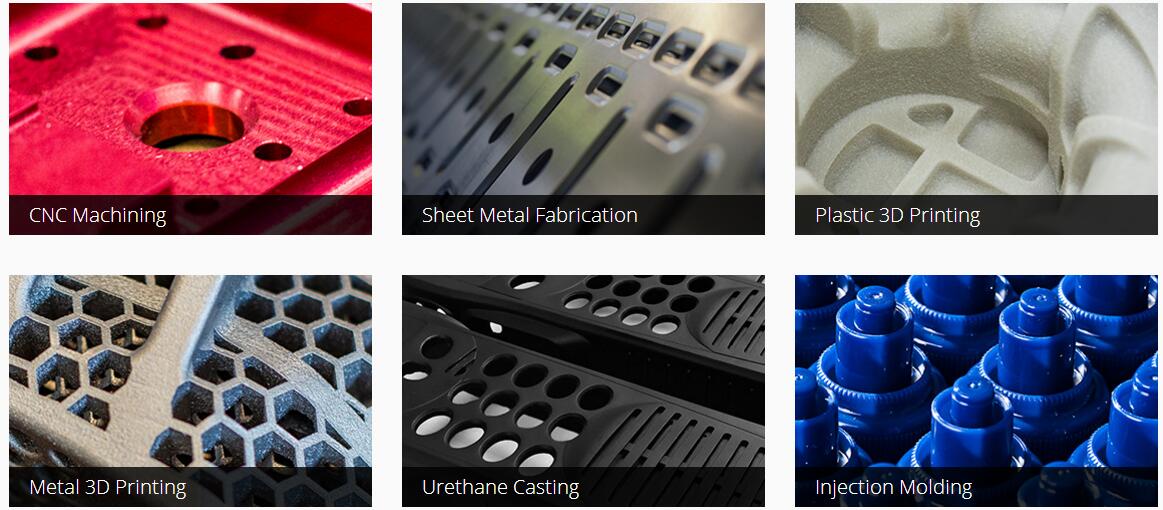 Image via Xometry
The acquisition will allow Xometry to grow its national partner network of manufacturers from 1,100 to over 2,300 while gaining MakeTime's enterprise product expertise and features including their Autodesk Fusion add-in and Shop Advantage program. Drura Parrish, MakeTime Founder and CEO, will join Xometry as Executive Vice President for Platform.
Foundry Group, one of MakeTime's investors, will lead a new $25MM round of funding for the newly combined company. Almaz Capital, BMW i Ventures, GE Ventures, Highland Capital Partners and Maryland Venture Fund will also contribute to the round. Xometry has now raised a total to date of $63MM.
"We're thrilled to combine Xometry's online manufacturing platform with MakeTime's proven success in building a distributed network of over 1,000 manufacturers," said Randy Altschuler, co-founder and CEO of Xometry. "This acquisition will provide our customers with access to massive capacity through the industry's largest distributed manufacturing network as well enhanced product features."
"We're excited at the prospect of joining forces with Xometry," said Drura Parrish, CEO and Founder of MakeTime. "We've both been building the future of manufacturing, and now we will be able to offer small- and medium-sized manufacturers access to more jobs, more opportunities for growth and advanced products to power their businesses."
Xometry has continued its rapid market expansion, recently eclipsing 10,000 customers spanning multiple verticals, including aerospace, automotive, consumer, medical devices and industrials. In the first five months of 2018, Xometry more than doubled both its revenues and bookings versus the same period in 2017. The company also recently launched a new version of the Xometry Instant Quoting Engine℠, which provides instant quotes on uploaded CAD files.
Foundry Group's Seth Levine will join Xometry's Board of Directors. "We are thrilled to help Xometry capture greater share of the $80+ billion on-demand manufacturing marketplace," said Levine. "By combining both MakeTime's complementary technology and partner network to that of Xometry's, we can accelerate platform development and revenue growth to the benefit of both our customers and network partners."
 3D Science Valley Review
Since its inception in 2013, Xometry has  received a $23 million investment from GE in 2017. It is characterized by a combination of cloud manufacturing, software, 3D printing, and traditional manufacturing.
Unlike many  other 3D printing service platforms, Xometry itself does not provide any 3D printing services, but only match the transactions  automatically, and get a certain percentage of order commissions from offline service manufacturers. Their nationwide network of over 2,300 partner manufacturing facilities enables them to maintain consistently fast lead times while offering a broad array of capabilities, including CNC Machining, 3D Printing, Sheet Metal Fabrication, Injection Molding and Urethane Casting.
Xometry provide product designers and engineers an efficient way to source high-quality custom parts, with 24/7 access to instant pricing, expected lead time and manufactur ability feedback.Such a platform will greatly shorten the original supply chain, and also play the role of accurate allocation of effective resources for society. GE invested Xometry because GE discovered the value of this business model by processing its outsourced orders through  the Xometry platform for the past few years.
Before the acquisition of Make Time,Xometry already has a large customer base, including Promise, Boeing, Toyota, Raytheon, GE, NASA and the US Department of Defense. The business model of Xometry has achieved initial success. According to the market research of 3D Science Valley, the essential reason for achieving initial results is that it creates convenience for matching the custom manufacturing needs and services.  In addition, manufacturing users can obtain a complete set of manufacturing services through the Xometry platform, including 3D printing, machining, sheet metal processing and other manufacturing services, which is another reason for its initial results.
Source: Xometry