Progress in Commercialization of 3D Printed Orthopedic Implants in China Since 2019
In our previous expert corner article published last year, '3D Printed Orthopedic Implants in China and the Challenges in Commercialization', we reviewed the commercialization profiles of orthopedic 3D printing implants in China and showed that the Chinese orthopedic medical device manufacturing market has made slow progress towards commercialization compared to Europe and the United States.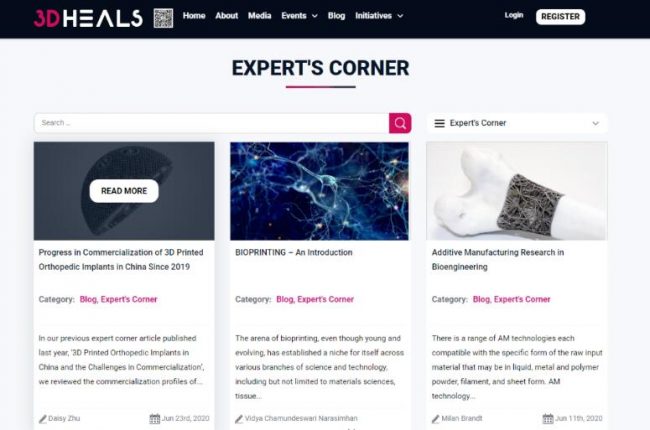 However, since then, there was a clear acceleration of commercial transformation in China's orthopedic 3D printing implant industry. In this article, we review the current commercialization progress of 3D printed implants in China involving: A) new 3D printed implant products; B) customized medical device supervision and management regulations; C) product registration technical review guidelines; D) group standards.

 Newly listed 3D printing implant products
AK Medical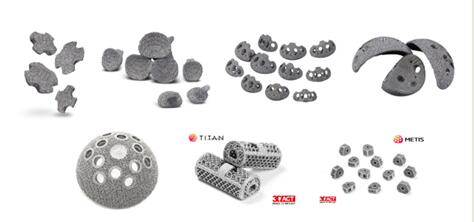 Figure 1: AK Medical 3D printed implants.Source: AK Medical
AK Medical is a pioneer in the research, development, manufacturing and commercial application of 3D printing metal implants in China. It is also a standardized orthopedic 3D printing metal implant manufacturer in the Asia-Pacific region.
In 2015-2016, AK Medical received three registration certificates from the China's National Medical Products Administration (NMPA) for its 3D printed implants, including acetabular components, vertebral prostheses, and intervertebral fusion. In 2020, AK Medical received two more 3D printing implant products cleared by the NMPA. The newly cleared products are metal 3D printed pelvic defect matching prosthesis and metal 3D printed customized cervical fusion.
3D printing implants have become one of AK Medical's core products. In 2019, the revenue of these products exceeded RMB 123 million, accounting for 13.3% of the total revenue.
JUST Medical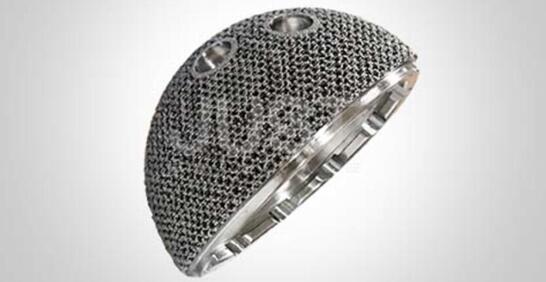 Figure 2:3D printed trabecular bone hip cup-standard.Source: JUST Medical
On July 12, 2019, Just Medical's "trabecular bone hip prosthesis" was cleared by NMPA. JUST Medical has developed 3 types of 3D printed hip cups, namely trabecular bone hip cup-DDH, trabecular bone hip cup-standard, and trabecular bone hip cup-revision. All three models are manufactured through Electron Beam Melting (EBM) process.

 Customized Medical Device Supervision and Management Regulations
On January 1, 2020, China's "Regulations on the Supervision and Administration of Personalized Medical Devices (Trial)" was officially implemented. The interpretation of the regulations by NMPA includes four key points:
1. Customized implants are applicable, but patient-matched (or patient-specific) implants are not applicable. Personalized medical devices refer to medical devices designed and manufactured by medical device manufacturers according to the clinical needs of authorized medical personnel in medical institutions to meet the personalized requirements of patients. They are divided into customized medical devices and patient-matched medical devices.
2. Supervise by putting on record
Unlike standardized mass-produced medical devices, customized medical devices do not need to go through a long period of experimentation and approval process. However, there is requirement to implement pre-market documentation according to regulations.
Customized medical device manufacturing enterprises and medical institutions jointly act as documenting parties. Before producing and using customized medical devices, they should report to the drug regulatory department of the province, autonomous region, or municipality directly under the Central Government where the medical device manufacturing enterprise is located (the imported product is where the agent is located). From the perspective of risk control, customized medical devices cannot be entrusted to mass production, and the recording party should have the corresponding conditions.
3. Special requirements for design and processing involve personnel management, design and development, quality control, and traceability management.
4. When the use of a customized implant meets the pre-market approval requirements, such implants can be declared for registration.
According to the market observations of 3D Science Valley, after the formal implementation of the regulations by the NMPA, AK Medical and CHUNLI have submitted a number of applications for the record of the customized 3D printed implants.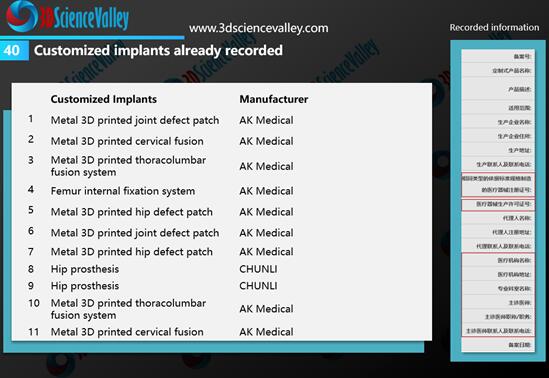 Figure 3: Customized implants already recorded by AK Medical and CHUNLI. Source: 3D Science Valley " White Paper of 3D Printing Orthopedic Implant 3.0″
As can be seen on the right side in Figure 3, the filing information needs to indicate the hospital and doctor who used the 3D printed implant, that is, this implant is limited to the doctor mentioned in the filing, and cannot be used for other purposes.

 Guidelines for Technical Review of Product Registration
From the global perspective, the rapid commercialization progress was observed for 3D printed acetabular cups and spinal implants (especially fusion cages). The figure below shows the timeline of these 3D printed implants from its earliest commercialization in 2007 and onwards.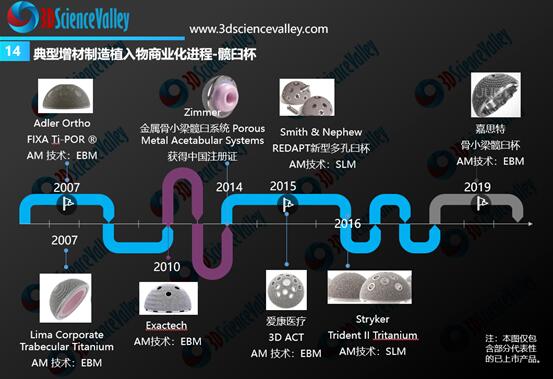 Figure 4: 3D printed hip cup commercialization progress. Source: 3D Science Valley " White Paper of 3D Printing Orthopedic Implant 3.0″
The China NMPA is also promoting the commercial transformation of 3D printed hip cups, spinal fusion cages, and artificial vertebral implants. In 2019, it released a draft for consultation on the technical review guidelines for the above three types of standardized 3D printed implants.

  Group standards
Promoted by the 3D Printing Medical Devices Committee of China Association for medical devices industry (3D CAMDI) the first five group standards for 3D printing medical devices in China were officially implemented on July 20, 2019 include:
1. Mechanical Equivalent Model of Customized Medical Device.
This standard specifies the methods for obtaining and analyzing mechanical equivalent models of customized medical devices. This standard applies to the mechanical analysis of some or all additive manufacturing products.
This standard specifies the requirements and precautions for the development of mechanical models to predict the loading of mechanical equivalent models in the evaluation of customized medical device mechanical equivalent models. The methods in this standard can be used to evaluate the equivalent mechanical models of a series of customized medical devices to meet the requirements of the devices. The procedures for model verification and validation are recommended in this standard to help determine whether the analysis of the mechanical equivalent model complies with the recommended guidelines. This standard recommends what should be included in the analysis report.
2. Special Requirements for Quality Control System of Customized Medical Devices
Customized medical devices have an important role in promoting the development of personalized medicine. However, due to the individuality of the design and production of such products, it is difficult for conventional testing and evaluation methods to ensure the safety and effectiveness of such products. Therefore, the quality control process of such products, especially high-risk customized medical devices, are particularly important. This standard specifies the special requirements for customized medical device quality control systems.
This standard applies to customized medical devices, which include additive manufactured implantable and non-implantable medical devices. This standard is a special requirement for the quality management specification of the entire manufacturing processes of customized medical devices.
These system requirements and process control minimize the risk, guarantee traceability of products, unify the mode of medical and industrial interactions, and strengthen the verification and confirmation of the design. The processing technology parameters should be met to ensure product quality.
Customized medical device design and production enterprises need medical device registration certificates and medical device production licenses, and cannot expand activities to other medical device registration certificate holders, and are not allowed to outsource production.
3. Matched Artificial Temporomandibular Joint
This standard specifies the product design and type, material, design evaluation, test method, quality control, manufacturing, sterilization, packaging, and information provided by the manufacturer of matched artificial temporomandibular joints.
This standard is applicable to matching artificial temporomandibular joints. This product is suitable for the repair or reconstruction of temporomandibular joints and adjacent bone tissues in oral and maxillofacial surgery, head, neck, and nose surgery.
4. Internet of customized Additive Manufacturing medical devices and general requirements for realization conditions
This standard specifies the terms and definitions for the implementation process of customized additive manufacturing (3D printing) medical device products, related parties, related responsibilities, Internet information platform implementation conditions, development and maintenance, and security requirements under the Internet conditions.
5. Monitoring and judging indicators and receiving conditions of the interactive process of Customized medical devices for Doctor and Engineer.
This standard applies to customized medical devices such as bones, joints, and oral hard tissue. Clarify the process and method of customized medical device quality assurance, standardize the relevant behaviors of medical-industrial interaction of customized medical devices, and realize the sharing and communication of medical-industrial information, monitoring and data acquisition, design and development, and devices from clinical needs to production to clinical use. The whole process of production, delivery, acceptance and follow-up.

 Conclusion:
The lack of relevant regulations and standards is the main challenge restricting the industrial application of 3D printed medical devices in China. Since 2019, in addition to the newly-listed products, China has made breakthrough progress in 3D printing implant-related technical review guidelines, management regulations and group standards. The establishment and improvement of laws and standards will promote China's 3D printed orthopedic implants to enter the road of accelerated industrialization.
Source:  3DHEALS