Lockheed Martin 3D Prints Titanium Domes for Satellite Fuel Tank
Lockheed Martin, the global aerospace and security company, has recently 3D printed two large titanium domes that will seal high-pressure tanks which carry satellite fuel. Engineers working on this multi-year development program have recently finished testing the 4-foot-diameter cap to ensure it meets NASA standards.
The 3D printed domes will be used in a major U.S. satellite program, while the tank system will be made available as a standard option for the Lockheed Martin's 2100 satellite buses.
The team decided to 3D print the huge dome from titanium due to it's strong and lightweight properties, making it perfect for harsh launch conditions and long missions in outer space.
While traditional manufacturing has been used to produce these tanks in the past, these processes are more expensive and time consuming. On top of that, about 80 percent of the material is completely wasted while making satellite domes with traditional methods. Because of the advantages that 3D printing offers, Lockheed Martin believes that the use of additive manufacturing could revolutionize the launch industry.
"Our largest 3D printed parts to date show we're committed to a future where we produce satellites twice as fast and at half the cost," said Rick Ambrose, Lockheed Martin Space executive vice president.
 Revolutionizing the Launch Industry with Bigger 3D Printed Parts
For the new fuel tanks, engineers 3D print the two domes in titanium, and then weld these pieces to a traditionally manufactured titanium cylinder once completed.
Lockheed Martin and their team of engineers aren't new to 3D printing. In fact, they've been using the technology in multiple ways, helping them to save time and money on tool production, R&D and prototyping.
However, the recent development of 3D printed fuel tanks has set a new standard for the aerospace giant. Prior to the production of these massive domes, the largest 3D printed spacecraft part created by Lockheed Martin was the size of a toaster.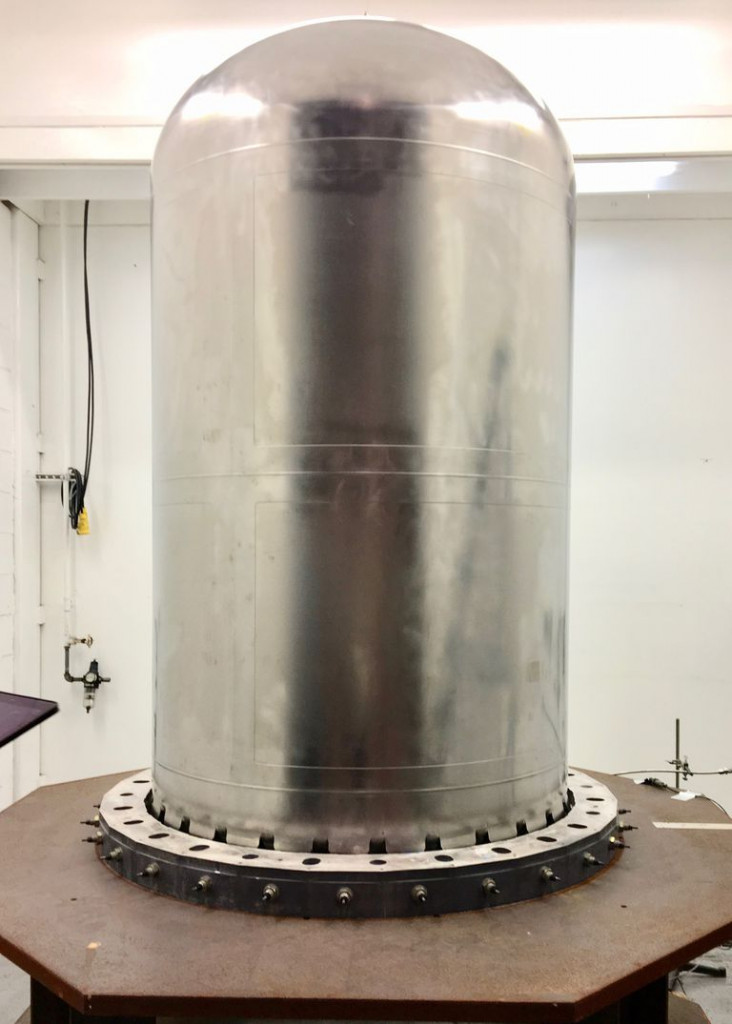 Now, they're developing large titanium domes with the same technology, ultimately reducing the delivery time of satellite domes from two years to just three months.
"We self-funded this design and qualification effort as an investment in helping our customers move faster and save costs… These tanks are part of a total transformation in the way we design and deliver space technology," Ambrose adds.
Sources: Popular Mechanics