DPI Increases Capacity of Its Acceleration Station™ to Meet Fast-Turn Manufacturing Demand
Diversified Plastics, Inc. (DPI), a custom plastic-injection molder and additive manufacturer of high-precision components, has activated its third Carbon® printer, named Einstein. A tribute to the late physicist, this Carbon printer, powered by Digital Light Synthesis™ (DLS™) technology, breaks the bond of traditional manufacturing. In just one year, customer demand has grown rapidly for DPI's Acceleration Station services, including design for additive manufacturing assistance, Carbon DLS manufacturing, cleanroom assembly and packaging expertise.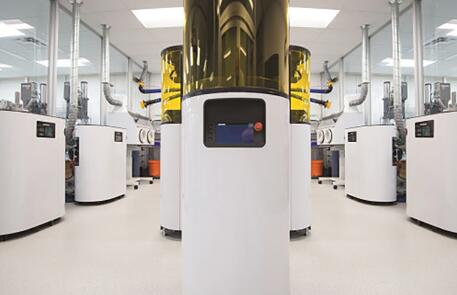 Image via DPI 
"Now more than ever, medical device and other original-equipment manufacturers (OEMs) are looking for ways to accelerate product design, testing, manufacturing and validation," says Kevin Hogan, chief executive officer of DPI. "Acceleration Station services, including Carbon DLS additive manufacturing, produce high-quality plastic parts quicker without tooling. We are proud to offer the services, speed and technologies that are helping to fight the COVID-19 pandemic."
The Acceleration Station's engineering and production teams work closely with customers to save time and money by optimizing parts for digital manufacturing. Design for additive manufacturing can minimize the total number of components required or make previously unmanufacturable parts, such as lattices and complex geometries, possible.
Carbon's proprietary DLS technology gives DPI the ability to offer customers production-quality end-use parts without the added time and cost of tooling. Carbon DLS is up to 100 times faster than traditional additive methods and can produce low- to mass-production quantities. Parts can be produced from a wide selection of materials that can be customized for mechanical properties, surface finish and stability. Product customization and variable product marking are possible. Acceleration Station protocols adhere precisely to your specifications, performance and safety standards.
Source: Diversified Plastics, Inc.