3D-Printed Active Coolant Distributor Is Ready for Series Production
Wiesbaden/Frankfurt 10.9.2019 At the IAA 2019 in Frankfurt, the EDAG Group presents the 3D-printed active coolant distributor which was developed in cooperation with Siemens Digital Industries and installed for the first time in the "EDAG SCALEbat" battery housing.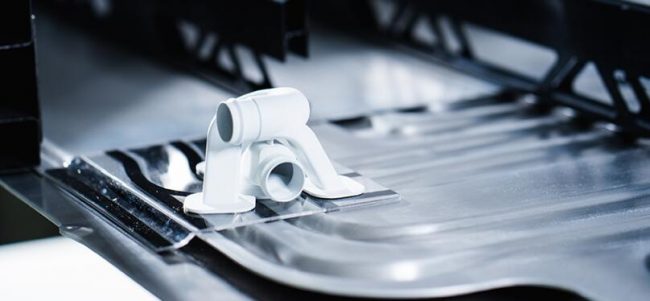 The task of the component is to efficiently dissipate the heat generated during the rapid charging process and load cycles. Depending on the heat generated, the individual battery modules are actively controlled by an integrated valve controller via various cooling circuits, and cooled as required. With the help of CFD topology optimisation, pressure loss was reduced by 22 % compared to a conventional design method.
The integration of the industrial HP Jet Fusion 5200 3D into Siemens' digital enterprise solutions makes it possible to produce this coolant distributor faster, more cost-effectively, more sustainably and in higher quantities than before. A factory concept based on the scale of up to 300,000 units of such components p.a. demonstrates the economical feasibility of the commercial use of 3D-printed components in series production.
Source: EDAG