AddSteel Project: New Steel Materials for 3D Printing
88North Rhine-Westphalia has launched the NRW Leitmarkt project AddSteel, which is aimed at digitalizing the steel industry. Coordinated by SMS group GmbH, a plant engineering company based in Mönchengladbach, this three-year project will develop new function-adapted steel materials for additive manufacturing. One of the project's key areas of focus is the qualification of the developed materials for laser powder bed fusion (LPBF), a metallic 3D printing process, at the Fraunhofer Institute for Laser Technology ILT in Aachen. One of the AddSteel project team's first successes was the development of the first case-hardening and heat-treatable steel powders designed specifically for LPBF applications.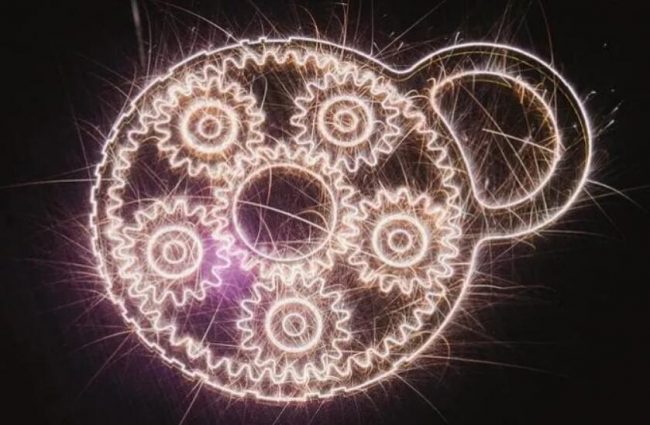 In the NRW Leitmarkt project AddSteel, powders for metallic 3D printing using the LPBF process are produced from special, adapted alloys. Source:Fraunhofer ILT
A major challenge facing steelmakers in Germany, and especially those in the state of North Rhine-Westphalia, is the continuing decline in sales. Previously, efficiency was increased by modifying manufacturing processes and equipment. Now, however, developers and users are increasingly turning their focus to the alloys to be processed. Innovative materials offer new potential for competitive advantages.
 Lightweight vehicle design using new LPBF materials
The steel industry needs new materials to meet its customers' increasingly complex demands for products they can use, for instance, to manufacture lightweight and crash-resistant components for the automotive sector. This is where additive manufacturing techniques such as laser powder bed fusion (LPBF) come into play, thanks to their ability to exploit digital data to improve component functionality. Adopting metallic 3D printing based on LPBF technology also gives users the opportunity to sustainably optimize the steel industry's value chain.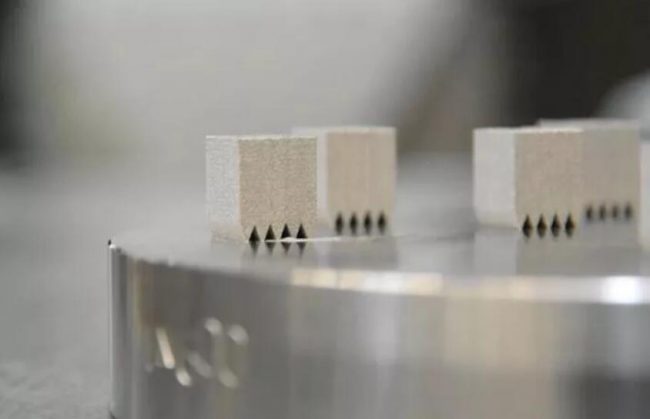 For new, tailor-made steels, the AddSteel project partners combine the elements cobalt, carbon, molybdenum, vanadium and tungsten, among others, and vary the corresponding alloy constituents.Source:Fraunhofer ILT
Over the last few years, scientists at Fraunhofer ILT have worked continuously to develop the additive laser powder bed fusion technology from a prototyping method to an industrial-scale method for the production of complex parts in small series. LPBF is already being used by companies in the aerospace, turbomachinery, medical device and other industries to produce complex functional components. However, one drawback currently prevents 3D printing of case-hardening and heat-treatable steel: suitably qualified and certified materials that would enable components to be additively manufactured in the LPBF process without forming cracks or defects are either unavailable or not yet available in sufficient quantities for industrial manufacturing.
Step-by-step material development through 2021
It is not enough to adjust the LPBF processes and equipment, because the alloy composition of the steel materials currently used is specifically adapted to conventional manufacturing techniques such as primary shaping, reshaping and machining. It was for this reason that, on January 1, 2019, the four partners – plant engineering company SMS group GmbH in Mönchengladbach, Deutsche Edelstahlwerke Specialty Steel GmbH & Co. KG in Krefeld, Fraunhofer ILT spin-off Aconity GmbH in Herzogenrath and Fraunhofer ILT in Aachen – with support from North Rhine-Westphalia's Leitmarkt funding program, launched the AddSteel project to develop new steel materials specifically for use in the LPBF process.
Developing new types of steel requires the right elements, the right combination and the creativity of metallurgists – especially when, as in this case, the steel is to be processed in a new way. The AddSteel project partners have chosen to develop alloys in an iterative process, combined with systematic adjustments to the LPBF process and equipment. This will be followed by the construction of technology demonstrators for fabricating new components and spare parts that will be used to test and validate performance and cost-efficiency.
 Initial results with new alloys in sight
"A plant has already been built at SMS group that can nozzle suitable metal powders," reports Andreas Vogelpoth, a member of the Laser Powder Bed Fusion Group and head of the AddSteel project at Fraunhofer ILT. "Deutsche Edelstahlwerke Specialty Steel is now supplying the new alloys that Fraunhofer ILT will soon be testing on its LPBF system, after the alloys have been converted into powder form."
Anyone interested will have the opportunity to discover more about the AddSteel project at the Fraunhofer joint booth D51 in hall 11 at formnext 2019, the leading global exhibition and conference on additive manufacturing and the next generation of intelligent industrial production, which will take place in Frankfurt am Main from November 19 to 22.
 Funding
The AddSteel project is coordinated by SMS group GmbH and has been granted funding for a period of three years by the European Union and the state of North Rhine-Westphalia.
Source: Fraunhofer