Ferrari F1 Reveals Using Metal AM Systems from Renishaw for Fast Part Production
McLaren officially extended its partnership with Stratasys, Alfa Romeo Sauber just purchased five new 3D printers from 3D Systems and now even Ferrari, perhaps the most legendary team in Formula 1, and one or the most loved Italian brands, revealed in an article published on the Renishaw blog that their racing department, have two metal additive manufacturing systems from the UK manufacturer for fast part production.
The two machines are located in a dedicated area that is more like a clinic than a typical machine shop because of its white glossy floors. Scuderia Ferrari has never missed a season, and it was the only team for a very long time to produce all the components of its cars (engine and body). The reason for using the Renishaw systems is tied to the technological potential, to the awareness of the reliability of all Renishaw products and the ability to listen and to find a solution to all issues that inserting new technology entails.
Now Mercedes also makes both body and engine of its cars and the German brand has literally dominated for the past five years, with no one even coming close. Although it has never been officially confirmed, many rumors indicated that the German team's dominance was strictly related to heavy use of fast AM production. This would not be so far out, as the Daimler Benz group is one of the primary first adopters of AM technologies and Germany is leading the metal AM hardware sectors with several German system manufacturers such as EOS, Concept Laser (now GE), SLM Solutions, Trumpf and more.
The Scuderia Ferrari team chose additive manufacturing machines to make some of its more challenging, metal, engine components and the results on the track have definitely improved since. While Italian metal system manufacturers, like Sisma and recently established 3D4Steel, currently offer only a limited selection of machines, Ferrari turned to Renishaw and definitely put up a much better fight last year. Now Ferrari's main driver, Sebastian Vettel, is actually leading in the World Championship standings.
 Racing for development
The parts made at Ferrari have complex geometries and thin-walls and would be very difficult to produce using more traditional methods, such as casting or machining. Unless great care is taken, the quest for extreme light weight could result in weak points and fragility. In F1, the research is focused on maximum performance with the lowest possible weight. 'Factors of safety' – normally designed into a part to make it more durable and reliable, add weight which, in a road-going vehicle, wouldn't be an issue.
The goal, therefore, is to design and make a part that does its job reliably for the duration of the race, and preferably not a kilometer more. The additively manufactured component is one incorporated into every engine. In F1 volumes are not as high as if they were production engines, but the part in question is in continuous development. Sometimes changes to its design are very small; occasionally, the entire part is reconfigured. Whatever the case, the modification needs to be made immediately and a new part produced with minimum delay. In fact the real competition in F1 is how fast teams can improve and develop the engine and the car over the course of a season. Mercedes has been amazing at this, now Ferrari is stepping up its game.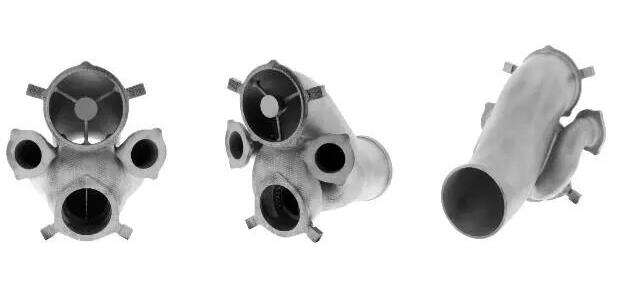 Renishaw AM machines have been built to provide maximum ease-of-use, as well as low material costs per unit. Ninety-five percent of unused metal powders are recovered and reused. The machine also offers a small footprint without compromising on the size of parts it can produce. The Ferrari parts are particularly complex, requiring a manufacturing time of several days. During the process, the operator can add new powder to the machine without interruptions or downtime.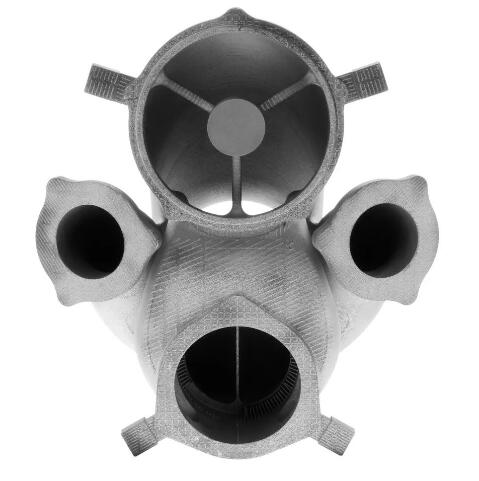 The world of motor racing is quick to adopt tried-and-tested technologies that give them an edge. The team's decision to invest in Renishaw machines was based largely on the latter's ability to provide a solution capable of solving a difficult manufacturing challenge. Renishaw's engineers worked closely with Ferrari to create the first parts, and to train the Ferrari designers and engineers to get the most from the machines. The machine's versatility was also a deciding factor – it can work with a wide range of metal powders, including steel, titanium, aluminum, and other alloys. It can change between materials simply by changing the operating parameters.
Sources:3D Printing Media Network