Quintus Technologies HIP Enhances Serial Production for FIT Additive Manufacturing Group
A state-of-the-art hot isostatic press (HIP) with Uniform Rapid Quenching (URQ®) from Quintus Technologies will introduce a new quality benchmark for the FIT Additive Manufacturing Group. Coming online in September 2019 in FIT's main facility in Lupburg, Germany, the press will enable the additive manufacturing (AM) specialist to boost productivity while nimbly responding to the heightened industrial requirements for 3D printed metal series parts.
Operating at a temperature of 1400°C (2552°F) and pressure of 30,000 psi (2,070 bar), the press model QIH 32 M URQ® offers a capacity of 120 kg (264 pounds) per load in a work zone that measures 270 mm (10.6 inches) in diameter and 500 mm (19.7) inches in height. Its proprietary URQ feature allows heat treatment and cooling to be combined in a single process, known as High Pressure Heat Treatment (HPHT). HPHT and HIP are used for the consolidation and densification of metal, ceramic, and plastic parts, producing a maximum theoretical density, ductility, and fatigue resistance in high-performance materials.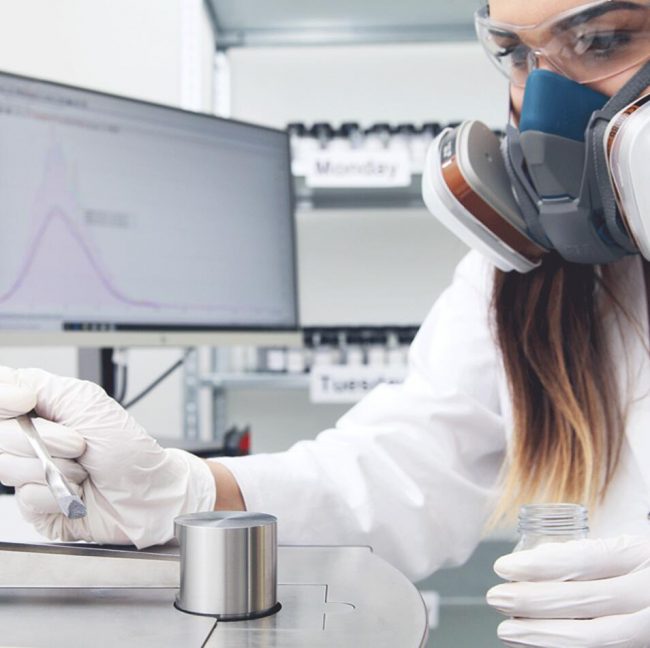 Photo Source: Quintus 
The HIP addition reflects FIT's position as a pioneer of additive manufacturing. Committed to radical innovation to expand the vast range of potential applications for 3D printing, FIT has consistently been an early adopter of new technologies that offer production synergies, such as HIP and HPHT.
Quintus Technologies specializes in the design, manufacture, installation, and support of high pressure systems for sheet metal forming and densification of advanced materials and critical industrial components. Headquartered in Västerås, Sweden, and represented in 35 countries worldwide, the company is the world leader in high pressure technology and has delivered more than 1,800 systems to customers across the globe within industries such as aerospace, automotive, energy, and medical implants.
"We have evaluated the requirements of 250 international industrial customers for five years, and HIP turned out as an answer to many quality issues," comments Carl Fruth, CEO, FIT AG. "The results that can be achieved by combining AM and HPHT are highly encouraging. It's beyond all question that our customers will benefit strongly from this partnership. I even think that all additive serial manufacturing will experience a big boost when integrating HPHT as a post-processing service."
Jan Söderström, CEO, Quintus Technologies, welcomes the cooperation with FIT as a groundbreaking step.
"We expect that the industrialization of AM in general will be revolutionized once HPHT post-processing is adopted by leading AM specialist FIT Additive
Manufacturing Group," says Mr. Söderström. "The overall optimization of process parameters and material-specific heat treatment parameters in an in-line, lean-process production context will lead to a new benchmark for dramatically optimized quality levels while reducing costs."
Further reinforcing the contribution of HPHT to the AM arena, the two companies have entered into a marketing agreement to expand adoption of the process. In recognition that its HIP will become integral to production, FIT also opted for a five-year Quintus® Care agreement. This rigorous preventative maintenance program optimizes press functionality at a fixed annual cost, offering FIT even more support in reducing operational risk while providing access to Quintus' vast HIP application knowledge.
"FIT was very intrigued by Quintus' ability to offer a complete partnership: the system itself, the Quintus Care program including application support, and the marketing agreement," Mr. Söderström points out. "With this partnership we see the possibility to enter the market in the best possible way."
FIT will also benefit from the press configuration as a Quintus Modularized Solution, a space- and energy-saving profile that simplifies building and civil work and reduces infrastructure investment.
Source: Quintus Technologies