Nanofabrica Releases Micron Resolution 3D Printing Platform Aimed at Industrial Applications
Israeli 3D printing startup Nanofabrica, which was founded in 2016 and chosen by the the I-YBI collaborative in 2017 to get help entering the American market, is working to mass-produce 3D printed parts on the micro and nanoscale. Now, its hard work has paid off, as the company just commercially launched, in the words of CEO Jon Donner, a true "mass manufacturing" micron resolution that's targeted directly at pan-industrial micro manufacturing applications expanding throughout sectors like aerospace, automotive, medical, optics, and semiconductor.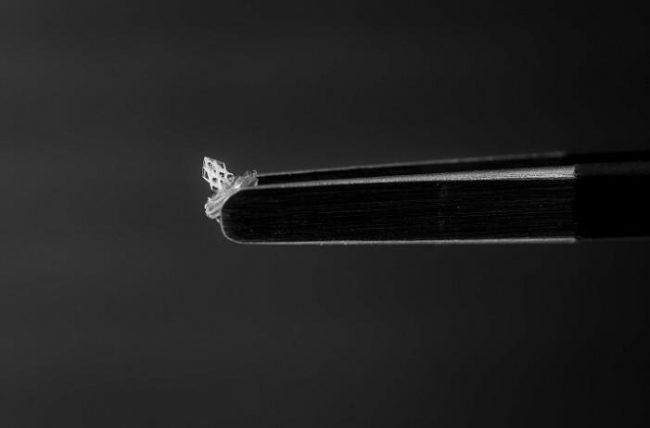 Most manufacturers looking to fabricate tiny components and product in volume, with features at the micron resolution, have had to use more traditional micro molding and machining technologies. But the startup's micro 3D printing process is cost-effective and fast, with the ability to achieve highly accurate results.
"The discipline of Additive Manufacturing (AM) or 3D Printing (3DP) is regularly cited as being disruptive to traditional manufacturing processes," Donner wrote.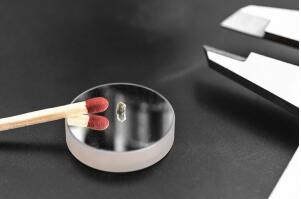 "AM has made the shift from a prototyping technology to a true production technology, but many lack the insight about what can really be produced on AM platforms, and the inherent characteristics of the process that add significant advantages when it come to cost, complexity, and timeliness of manufacture."
3D printer manufacturers are doing what they can to combat adoption barriers, and are refining their technologies by adding valuable features or looking for niches that are under-served, or not even served at all…such as micro manufacturing.
"When viewed from the perspective that across industry today there is an inexorable shift towards miniaturisation, with many applications demanding extremely exacting levels of micron and sub-micron precision on macro and micro parts, there is huge potential for an AM platform that can service this trend," Donner stated. "A whole raft of traditional production platforms have developed to cater for this demand, but until recently, the ability for AM to produce such precision at all —let alone at volume production levels — has been impossible."
Nanofabrica develops its own proprietary materials, focusing on common plastics like ABS and PP. Its AM platform is perfectly tailored for micro and nano manufacturing, and, according to TCT, is made up of two new 3D printers: the Industrial System, said to achieve a one-micron resolution with a 50 x 50 x 100 mm build volume, and the Workshop system. This provides manufacturers who need "micron and sub-micron levels of resolution and surface finish" with a bespoke end-to-end solution.
"Successful AM platform developers in today's crowded market need to focus technological advances on areas that open up innovation and the manufacture of products and components hitherto impossible using AM," Donner wrote. "It is here that Nanofabrica has been particularly successful, having identified a series of killer applications where there is burgeoning market demand, where the only route to market at the moment is through disproportionately expensive or restrictive traditional manufacturing technologies, and where the use of AM can open up significant advances on terms of design and functionality.
"These killer applications exist in the area of optics, semi-conductors, micro electronics, MEMS, micro fluidics, and life sciences. Products such as casing for microelectronics, micro springs, micro actuators and micro sensors, and numerous medical applications such as micro valves, micro syringes, and micro implantable or surgical devices."
Nanofabrica's new 3D printers are based on a Digital Light Processor (DLP) engine, which is combined with adaptive optics to ensure repeatable micron levels of resolution – a necessary feature when creating cost-effective, highly precise components for industrial manufacturing. Additionally, the AM platform uses multiple sensors to allow for a closed feedback loop, which also helps deliver high accuracy.
The startup's AM platform is also unique in how it combines several technologies in order to "achieve micron resolution over centimeter-sized parts."
Donner explained, "Specifically, the company has taken its innovative use of adaptive optics and enhanced this imaging unit with technology and know-how used in the semiconductor industry (where the attainment of micron and sub-micron resolutions over many centimetres is routine.) By working at the intersection of semiconductors and AM, Nanofabrica is able to build large "macro" parts with intricate micro details. It can also do this at speed by introducing a multi resolution strategy, meaning that the parts where fine details are required are printed relatively slowly, but in the areas where the details aren't so exacting, the part is printed at a speeds 10 to 100 times faster. This makes the entire printing speed anything from 5 to 100 times faster than other micro AM platforms."
Nanofabrica's hardware enables multi resolution capability due to "a trade off between speed and resolution," while its software algorithms define and section off both the part and its 3D printing path into low and high resolution areas to be fed into the machine parameters and path. A "spectrum of resolutions" make it possible to optimize speed and achieve "satisfactory results," while the "final algorithm family" is focused on file preparation and optimizing parameters like supports and print angle.
"Perhaps of key interest is the fact that AM is relatively agnostic to part complexity, and it is possible to design and manufacture unique geometries. As such, the Nanofabrica technology becomes an enabling technology, and a true stimulator of innovation, making the manufacture of parts and features previously impossible, possible," Donner said.
"Nanofabrica is aware — as the first mover in the micro AM space for production — that it establishes a partnership relationship with its customers that extends from product inception through to mass manufacturing. The technology is today the only micron-resolution platform aimed at true manufacturing applications not just R&D projects, the real game changer being the combination of commercially-oriented build volumes, optimised materials, significant lines of investment, and a platform that is competitively priced."
The startup is also an advocate of customer collaboration for the purposes of optimizing outcomes, and provides advice on design for additive manufacturing (DfAM), which is often used for macro AM platforms but not micro.
"It is because of this that Nanofabrica promotes a collaborative relationship with its customers to locate the opportunities and avoid the bear traps that exist when adopting — or considering adopting — AM for production purposes in the micro manufacturing arena," Donner said.
Nanofabrica's micro 3D printing platform is still new, which is another reason it's looking to " partner with key players in relevant sectors." This will allow the startup to better customize its technology for specific applications in a variety of markets.
Source: 3DPrint