Carbon Releases New Medical Polyurethane MPU 100 Material
Carbon announced the launch of its first medical-grade material: Medical Polyurethane 100 (MPU 100). This white polymer resin provides an unparalleled combination of mechanical strength, biocompatibility and sterilizability, making it optimally designed for components of medical systems, skin-contact devices, drug-contact devices, and single-use medical device applications.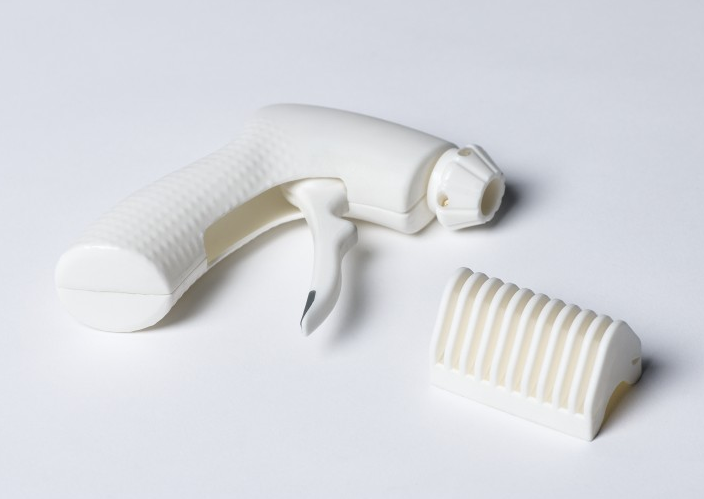 With the growing need for medical tools that are easy to produce, versatile, and also strong and durable enough to withstand demanding medical environments, MPU 100 offers an advanced solution for producing end-use parts such as complex adaptors for diagnostic analysis systems, textured instrument handles, single use instruments, and bioprocessing components. Each of these applications brings distinct manufacturing opportunities, such as targeting better user experiences with complex geometries and textured surfaces, consolidating multi-part assemblies into one printed part, and pursuing a more customized portfolio with low-volume, high-mix part production. By combining the high performance of MPU 100 with Carbon's Digital Light Synthesis™ technology, medical device manufacturers and life sciences companies can accelerate product development pathways for critical devices and components.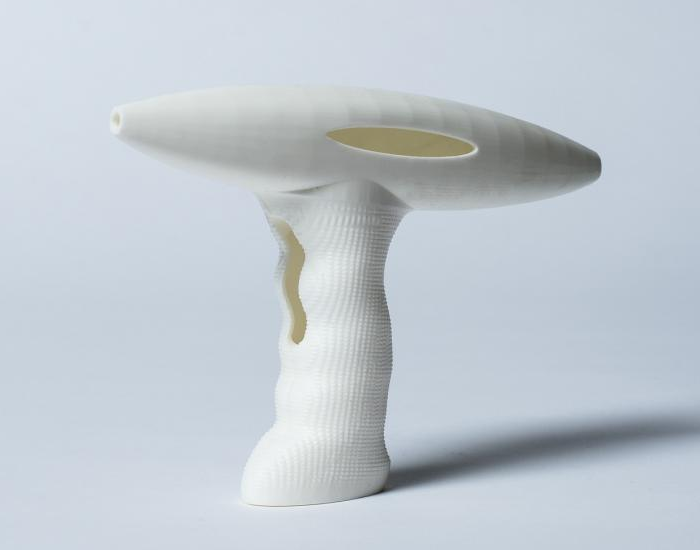 "With MPU 100, Carbon is enabling new capabilities for medical device manufacturers by providing the mechanical properties, biocompatibility, sterilization compatibility, and chemical resistance to produce safe and reliable end-use products for patients," said Jason Rolland, Vice President of Materials at Carbon. "The life sciences and medical device industries show enormous promise for using 3D printing for production at scale, and we will continue to prioritize the development of next-generation materials in this segment."
Key features of MPU 100 include:
Engineering-grade material with excellent abrasion resistance
Tested to USP VI and ISO 10993-5 and -10 biocompatibility
Compatible with ethylene oxide, e-beam, and gamma sterilization methods
Maintains its biocompatibility post-sterilization
Compatible with common disinfectants
Certificate of Analysis available
Master file available with FDA
Founded in 2013, Carbon offers a revolutionary alternative to 3D printing, fusing light and oxygen to rapidly produce products from a pool of resin. Its proprietary Digital Light SynthesisTM (DLS) technology, robust and reliable 3D printers, and unique programmable and biocompatible liquid resins deliver a complete solution that empowers customers to move to real-world, mass digital production at scale. Carbon's solution significantly improves efficiency and accuracy, reduces time from design to manufacture, and provides important features such as part traceability and serialization through next-gen software design tools. With Carbon, everything is digitally traceable, down to a unique ID that can automatically be engraved or embossed on any part. This unique ID can be used to identify the digital historical record of the part, including identifying the specific printer, resin, and even post-processing protocols that were involved in making that part – which is incredibly valuable for highly regulated industries like medical, where the FDA will likely increasingly require part-specific data to ensure product performance and patient safety.
Further, Carbon's unique subscription-based model closely aligns it to its customers' businesses, providing every-six-week software updates, continuous education and training programs, and one-to-one customer service and support. This model facilitates strong collaboration with each customer to understand their individual requirements and develop new production-quality materials, so Carbon's range of materials continues to grow.
MPU 100 is offered only in 800ML cartridges to Carbon customers in the U.S., Canada, and Europe.
Source: Additive Manufacturing Today