US Researchers 3D-print Image-sensing Array to Create Bionic Eye
Researchers at the University of Minnesota, US, have 3D-printed an array of light receptors on a hemispherical surface, which can be used to create a bionic eye to assist blind and partially sighted people in seeing better.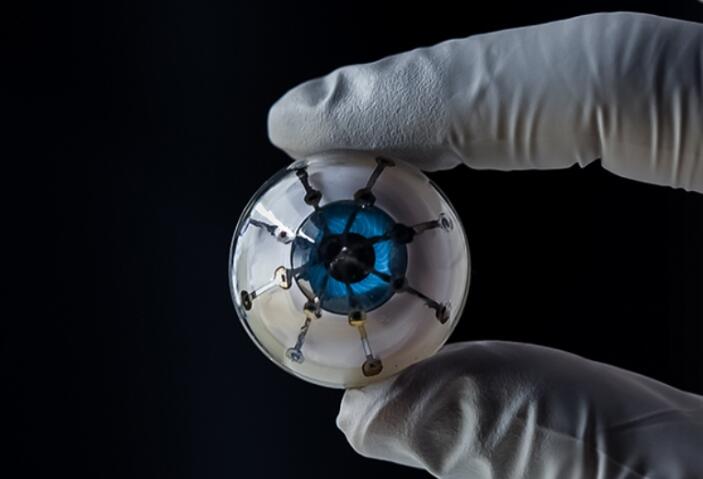 The research was funded by the National Institute of Biomedical Imaging and Bioengineering of the National Institutes of Health, The Boeing and the Minnesota Discovery, Research, and InnoVation Economy (MnDRIVE) Initiative through the State of Minnesota.
Study co-author Michael McAlpine said: "Bionic eyes are usually thought of as science fiction, but now we are closer than ever using a multimaterial 3D printer."
Leveraging a custom-built 3D printer, researchers showcased printing of electronics on a curved surface through a base ink of silver particles and used semiconducting polymer materials to print photodiodes.
According to the study, the fully 3D-printed semiconductors enabled researchers to achieve 25% in converting the light into electricity.
McAlpine added: "We have a long way to go to routinely print active electronics reliably, but our 3D-printed semiconductors are now starting to show that they could potentially rival the efficiency of semiconducting devices fabricated in microfabrication facilities.
"Plus, we can easily print a semiconducting device on a curved surface, and they can't."
McAlpine further added that they are planning to create an efficient prototype with more light receptors, as well as find possibilities to print on a soft hemispherical material that can be implanted into a real eye.
McAlpine and his team previously 3D-printed lifelike artificial organs for surgical practice, electronic fabric that could serve as 'bionic skin' electronics directly on a moving hand, as well as cells and scaffolds that could help regain some function in people living with spinal cord injuries.
Source: MedicalDevice-network