Additive Manufactuering Service Provider Sintavia Adds Two More Metal Printers
Sintavia, LLC, a leading Tier One metal additive manufacturer, announced today that it added two more additive manufacturing (AM) machines to its fleet of in-house printers—a TRUMPF TruPrint 3000, the first machine of its kind in North America, and an EOS M400-4, a large-scale printer with four lasers designed for faster production.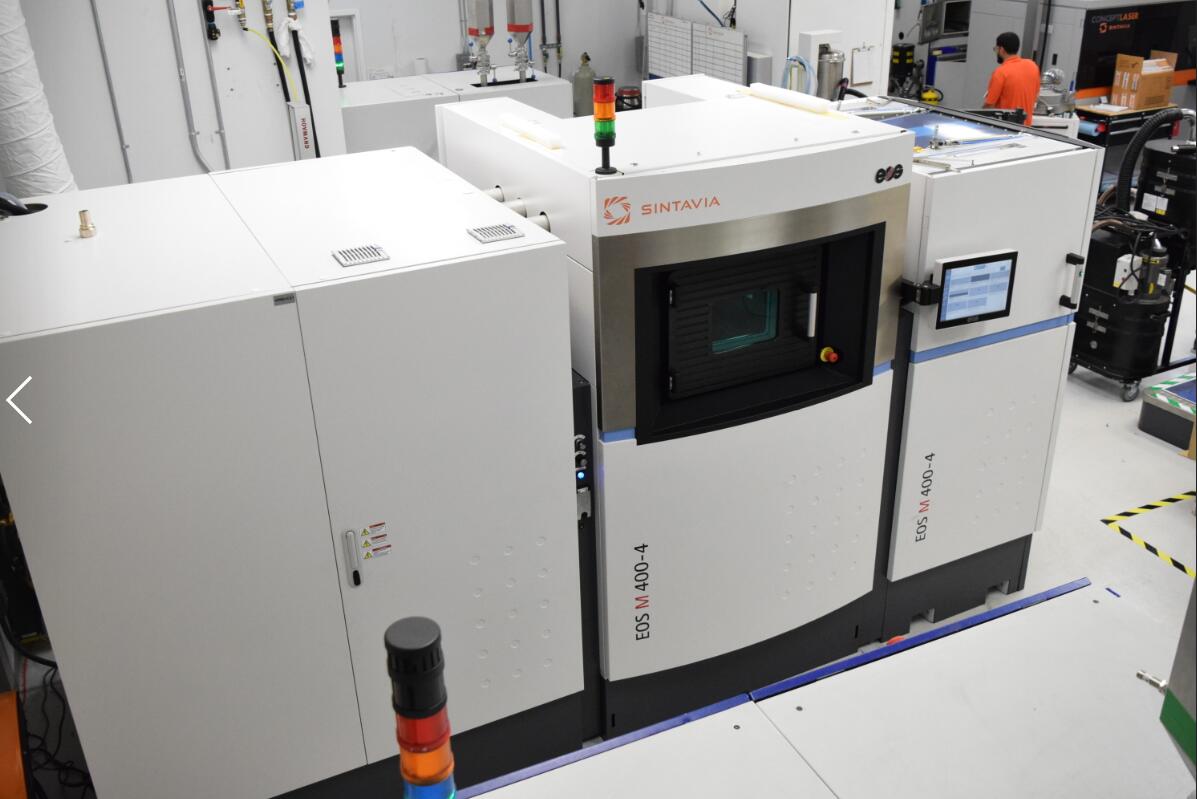 Sintavia's M400-4 has four lasers working together to complete builds up to 400 x 400 x 400 mm.
"These two additional machines significantly increase our production capacity and will reduce lead times for our customers," said Doug Hedges, Sintavia's President. "Our customers rely on our high quality, cost-effective metal AM production for aerospace and other precision industries. Having nine machines in our vertically integrated, advanced manufacturing facility speeds up turnaround times which is immensely important to our customers."
Sintavia operates the first TRUMPF TruPrint 3000 in North America at its Davie, Florida, facility.
Sintavia currently has a total of nine machines in its South Florida facility including EOS M400-4, M400-1, and M290 laser printers; a TRUMPF TruPrint 3000 laser printer; two SLM Solutions 280HL twin laser printers and a 280HL single laser printer; a Concept Laser M2 laser printer; and an Arcam Q20+ electron beam printer. The company expects to add a tenth printer, another EOS M400-4 laser printer, later this year, and more than double its capacity to 20 machines in 2019 after it moves into its new facility in next spring.
Source: Business Wire