GE Aviation Completes Proposal Submission for U.S. Army's Improved Turbine Engine Program
GE Aviation submitted its Improved Turbine Engine Program (ITEP) technical proposal last month, which is the second and final phase of its Engineering and Manufacturing Development (EMD) proposal to the U.S. Army. GE is offering its T901-GE-900 engine for ITEP, the U.S. Army's endeavor to re-engine its Boeing AH-64 Apaches and Sikorsky UH-60 Black Hawks.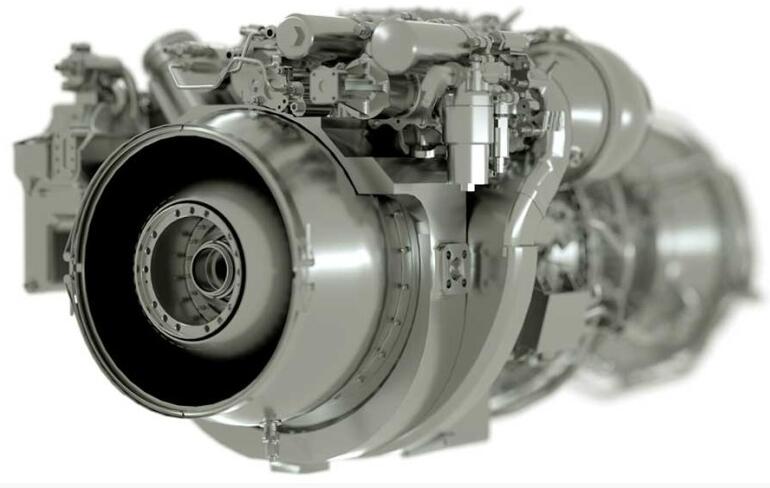 The Army and GE also successfully completed their Preliminary Design Review (PDR) last month, approving GE Aviation's design and configuration of the T901 engine. PDR completion is a major milestone within the Technology Maturation and Risk Reduction (TMRR) contract, a $102 million, 24-month contract the Army awarded GE in September 2016. The U.S. Army Contracting Command (ACC), based at Redstone Arsenal in Huntsville, Alabama, plans to down select to one engine manufacturer for the EMD phase by the end of 2018.
GE has invested more than $9 billion in maturing technologies applicable to the T901 and more than $300 million to develop and test turboshaft-specific technologies. GE funded and successfully completed testing a T901 prototype engine, as well as tests on all components of the engine, proving that the T901 engine meets or exceeds the Army's ITEP requirements. These company-funded investments demonstrate GE's commitment to providing only the most proven technologies available to the Warfighter and the Department of Defense.
"Using GE's industry leading technologies, rather than mechanical complexity, to meet ITEP requirements enables the use of a single-spool design, making the T901 engine less complex, less expensive, and lighter weight," said Ron Hutter, executive director of the T901 program. "The T901's single-spool core enables full modularity, building on the success of the combat proven T700 and providing the Army superior fix-forward maintainability, reduced life-cycle costs and improved Warfighter readiness." With fewer parts and a simpler design, the T901 is more reliable and more maintainable. The fully modular design also offers superior growth potential at a lower cost through incremental improvements to engine modules, a significant advantage to meet FVL requirements as they develop. Learn more about the T901's proven, single-spool design here.
The T901 incorporates many proven technologies that will advance Army Aviation into the future of vertical lift. GE uses additive manufacturing to create advanced, cost effective parts with shorter development time that reduce fuel burn, decrease weight and increase durability. GE also uses ceramic matrix composite (CMC) components in the T901, which are lighter and more durable than metal parts and can withstand higher temperatures. GE's technology stack also includes 3D aerodynamic design tools, advanced cooling technologies and sand tolerant technologies. GE has spent decades developing and maturing these technologies in its commercial and military engines businesses.
Additionally, GE Aviation and the US Army successfully installed a full-scale T901 engine mockup into an Apache and Black Hawk this past December, demonstrating that the T901 seamlessly integrates with both airframes. GE's experience in powering these aircraft missions with the T700 engine over the past four decades has informed its development of the T901; it positions the Army and GE to make a smooth transition from the T700 to the T901.
By successfully completing the ITEP PDR, GE Aviation proved the benefits of incorporating advanced manufacturing methods such as additive manufacturing in the T901 engine. GE is expanding its additive manufacturing production capability at its Auburn, Alabama, facility. In 2014, GE announced it would invest $50 million in the existing 300,000-square-foot Auburn facility to prepare for the additional additive work. Upon completion, GE's investments in Auburn will total more than $125 million since 2011, creating more than 300 new jobs.
Source: AdditiveManufacturingToday