It Takes Real Innovation to Win the America's Cup
INEOS TEAM UK is a British sailing team based in Portsmouth, England. The team was established in 2014 with the goal of bringing The America's Cup home to the United Kingdom. The America's Cup is the world's oldest international sporting trophy and was originally awarded in 1851. The history and prestige of the America's Cup routinely attracts the worlds top yacht designers in a winner-takes-all competition to rule the seas.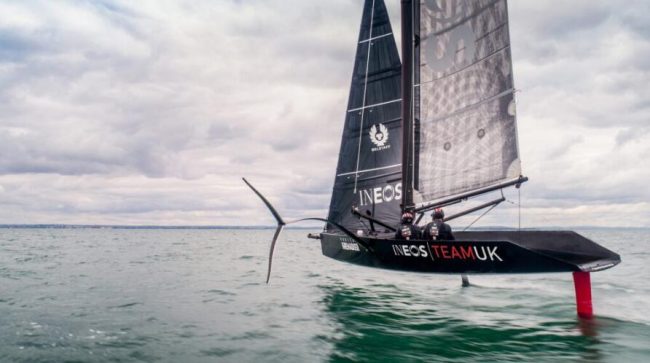 The T5 test boat from INEOS Team UK.
In the design of their boat for the 2021 America's Cup races, INEOS Team UK needed to redesign the mast ball to meet an aggressive testing schedule and get their boat in the water. The mast ball is central to the propulsion of the boat because it connects the rig—which are the masts and sails—to the hull. They needed to make the mast ball as light as possible while maintaining its strength.
The solution INEOS Team UK pursued merged NX generative engineering, Simcenter HEEDS design exploration, and Siemens AM software. The team first used topology optimization in NX to get a preliminary design of the mast ball. Then they conducted automated design exploration with HEEDS, evaluating 300 designs with 14 parameters in a fraction of the time it would normally take to iterate on designs. After they identified the optimal design, Siemens AM software was used to prep the model and the part was printed on a Renishaw metal additive machine.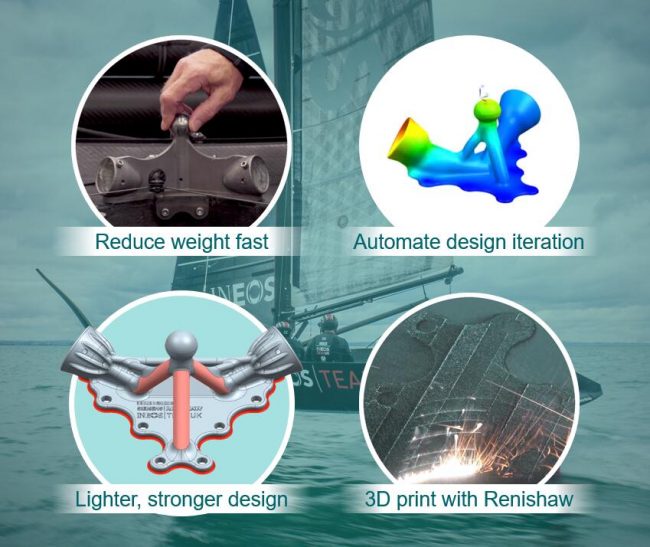 INEOS Team UK used Siemens software to generatively redesign the mast ball.
The resulting design reduced the part's weight from about 1kg to .47kg. That's a reduction from about 2.2 pounds to just over 1 pound. In addition, the design reduced local stress on the mast ball by 26%, so the new part was both lighter AND stronger.
INEOS Team UK describe how Siemens software is helping in their bid to win the America's Cup 2021.
Boats for the 2021 America's Cup Challenge are currently undergoing shake-down runs in preparation for the competition which starts on December 17th. Tune in then to cheer INEOS Team UK on in their bid to bring the cup home!
Source: Siemens