Lufthansa Joins Oerlikon Additive Manufacturing Standards Initiative
Lufthansa Technik, the maintenance, repair and overhaul (MRO) division of aerospace company Lufthansa, is to join Swiss technology group Oerlikon in establishing standard additive manufacturing practice for the aerospace industry.
Dr. Roland Fischer, CEO, Oerlikon Group, comments, "We are confident that Oerlikon's extensive expertise in additive manufacturing and the aerospace industry, combined with our proven ability to integrate solutions throughout the manufacturing value chain on a global scale will bring great benefits to Lufthansa Technik."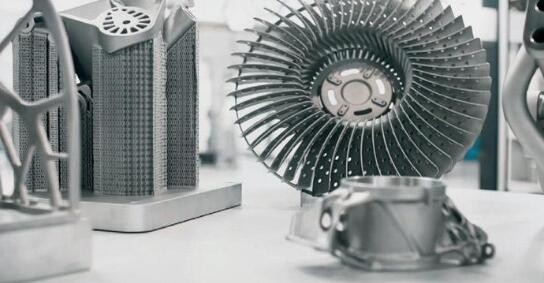 Oerlikon in aerospace
This year alone, Oerlikon has made a number of bold moves staking its investment in the standardization and thus adoption of additive manufacturing technologies.
In February 2018, the group inked an 5 year contract leading aircraft manufacturer Boeing to standardize the means of additively manufacturing titanium aircraft parts, to meet requirements of the Federal Aviation Administration (FAA).
In April, Oerlikon announced an agreement with leading European technology and science service provider IABG, to help speed up the 3D printed parts qualification process.
As the MRO subsidiary of Germany's largest airline group, Lufthansa Technik is a strong addition to the group's growing partner database.
The first 3D printed, structurally supportive, titanium part to be used on Boeing 787 Dreamliner reached FAA Approval in February 2017 after years in development. Photo via Norsk Titanium
 A multi-site strategy
According to Bernhard Krueger-Sprengel, vice president, Engine Services, at Lufthansa Technik, "Lufthansa Technik is active in areas such as the cabin of the future, 3D printing, and Industry 4.0."
Through this partnership, the MRO service will leverage Oerlikon's capabilities to "accelerate Lufthansa Technik's plan of having local AM repair capabilities on a global scale." This would mean introducing additive manufacturing machines to over 30 specialist sites in Europe, Asia and the Americas.
In particular, the partnership hopes to take advantage of the benefits of digital warehousing, potential savings in cost and flexibility, and the impact 3D printing can Ahave on traditional supply chains.
Dr. Fischer, adds, "We look forward to strengthening our partnership with Lufthansa Technik and join forces to develop reliable, repeatable and quality-assured additive manufacturing processes, standards and products for the MRO industry."
 MRO and standards
Recently, Stratasys doubled down its efforts to lead the MRO sector, establishing a new 3D printed spare parts service with SIA Engineering Company (SIAEC) in Singapore.
In Australia, the Royal Melbourne Institute of Technology (RMIT) is applying DED technology to services for the fighter fleet of the Royal Australian Air Force (RAAF).
And, where laser powder bed fusion (LPBF) technology is concerned, SAE International recently issued four new standards which will be beneficial to the industry.
Sources: 3dprintingindustry