Titan and Braskem Partner to Commercialize Polypropylene Pellets for Industrial 3D Printing
Titan Robotics, Ltd. and Braskem are providing new additive manufacturing solutions after entering into a strategic partnership and announcing the launch of a new 3D printable polypropylene (PP) resin optimized for printing large-format, production parts. This is the first commercially available grade of unfilled polypropylene engineered for 3D printing on Titan's industrial Atlas 3D printers with pellet extrusion capability.
Utilizing Titan's innovative pellet extrusion system on its Atlas 3D printers, Titan and Braskem worked together for more than a year on the research and development of this new polypropylene grade for additive manufacturing. Through a strategic partnership Titan and Braskem plan to continue to offer innovative new grades and custom compounds of Braskem's polypropylene resin to meet the needs of Titan's industrial customers.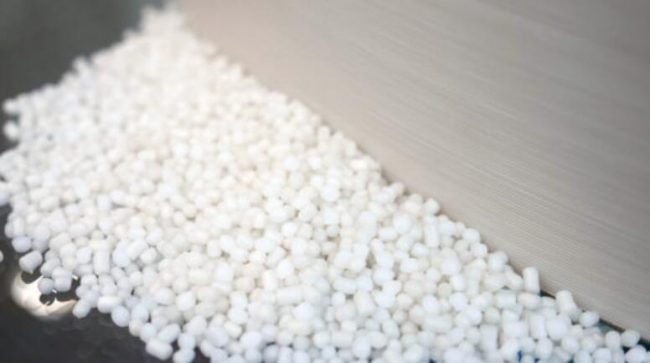 Braskem Polypropylene pellets for 3D printing
Polypropylene is ideal for additive manufacturing based on its recyclability, impact strength, chemical resistance, and dimensional stability. Additionally, polypropylene has durable live hinge capabilities and a lower density compared to other plastics.
"3D printing large parts using polypropylene resin has been a challenge for many years. In collaboration with Braskem, a global leader in the polypropylene market, we have now solved that challenge. Our industrial customers will be able to print functional parts with this first of its kind polypropylene grade. We are also excited to continue to develop new polypropylene based solutions for our customers in collaboration with Braskem," said Rahul Kasat, Titan Robotics' Chief Commercial Officer.
As one of the most widely used polymers across dozens of industries, polypropylene has been highly sought after in 3D printing. Due to its crystallinity, the existing grades of polypropylene have been not suitable for 3D printing. Because Braskem's new polypropylene pellets, and filament, are engineered for 3D printing, the materials have little to no warpage and strong interlayer adhesion, overcoming traditional challenges of 3D printing polypropylene.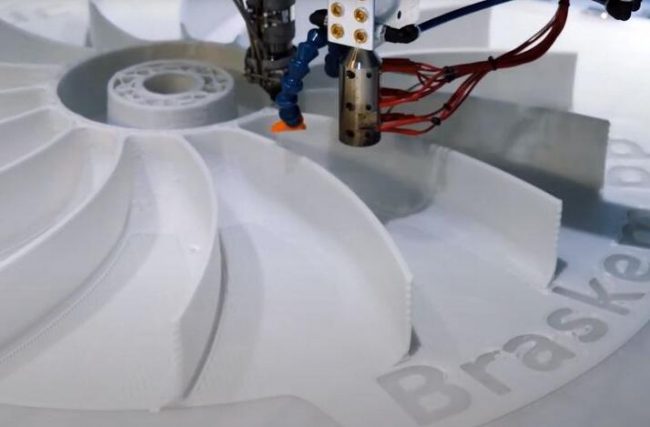 Propeller 3D printed out of Polypropylene pellets on the Atlas
Launch of this product enables industrial use cases across a broad range of industries including automotive parts, components for the chemical and gas industry, packaging applications, storage and creating live hinges.
Jason Vagnozzi, Braskem Additive Manufacturing Leader, North America, commented, "Through Braskem's partnership with Titan Robotics, a leader in High Speed 3D printing market, we have combined competencies in machine development and polymer design to introduce a unique product to the market . It is our goal to continue to listen to the needs of our clients and evolve our 3D product portfolio to best support the value chain. We look forward to our continued collaborations with Titan."
Titan and Braskem are breaking down barriers to the adoption of additive manufacturing by enabling customers to utilize their end-use material, polypropylene, in 3D printing. Titan is proud to be an authorized distributor of Braskem's 3D printing pellet products.
Source: Titan