BCN3D Recures €2.8 Million Funding Round
Jul 22, 2020, BCN3D, a  3D printer Spanish manufacturer, announced it has raised €2.8 million in funding during Covid-19 pandemic. CDTI (the Spanish National Innovation Agency) and Mondragon Group, one of the top Spanish industrial business groups, led the investment round respectively through Innvierte and its venture capital fund managed by Clave Capital, together with Accurafy4, JME Venture capital, and Danobatgroup. Is the first time that Mondragon invest in 3D printing technology.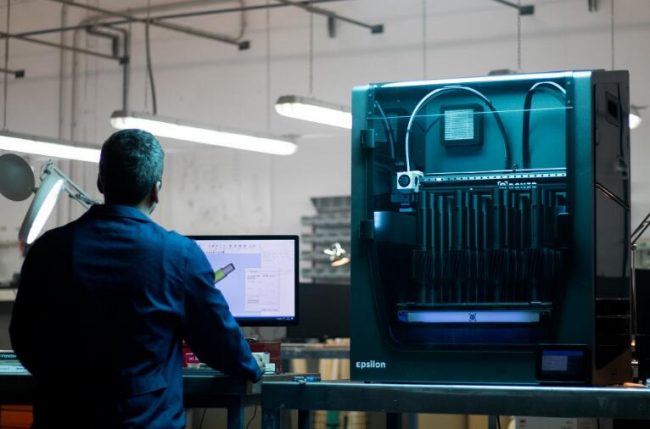 Image via BCN3D
The investment brings BCN3D's total funding since the spin-off in 2019 to €5,5 million and will help the company enable development in new materials and hardware.
The investment will be used to strengthen the development of new hardware features for the workbench segment on top of the BCN3D's developed IDEX technology, the only extrusion system capable of printing with two heads independently. It will also be used for the development of new industrial-grade materials designed to deliver outstanding results for BCN3D printers in collaboration with BASF Forward AM and Mitsubishi Chemical. BCN3D Filaments, formulated to ensure the highest print quality, are common polymers in several industries and cover the majority of the technical applications.
In the partnership with Danobatgroup, the benchmark manufacturer of high value-added solutions in the field of grinding, turning, cutting, punching, bending and automated production systems for composite structural components, BCN3D will combine knowledge from both industries for future technologies.
BCN3D has shown to be a valuable asset in difficult times during the pandemic. They have been working with healthcare providers, government organizations, and their network of professionals on designing, prototyping, and producing different vital parts for healthcare professionals. In just a month, more than 4200 reusable face shields from BCN3D have reached over 50 hospitals and health centers across all of Europe.
"Not only does BCN3D perfectly fit our long-term strategy for the additive manufacturing industry with its vision to make 3D printing accessible, we firmly believe BCN3D can push the limits in the 3D printing industry." Alberto Bermejo, Investment Director at Clave Capital.
"We are excited to have the support of Mondragon. It will allow us to strengthen our innovation plans for the workbench segment. I look forward to being part of this next phase of BCN3D, as we will accelerate the accessibility of 3D printing".Xavier Martinez Faneca, CEO at BCN3D.
Source: BCN3D