Dyemansion Launches Largest Industrial Post-Processing Platform for Additive Manufacturing Worldwide
July 13, 2020, DyeMansion has announced the launch of a new platform, includes 46 alliances with one common goal: Transforming the manufacturing industry together. Enabling high-value products through industrial 3D-printing and world-leading post-processing solutions.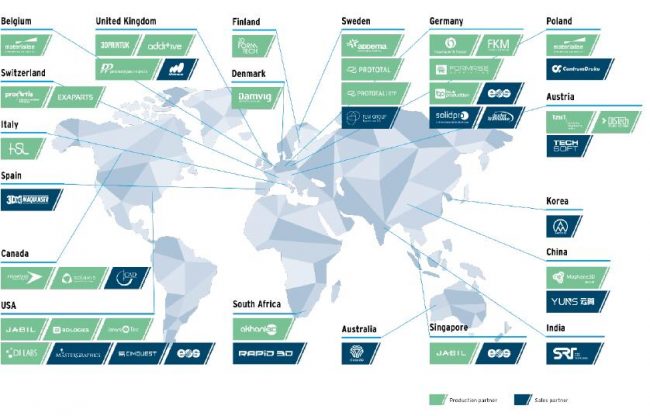 Image via DyeMansion
The new platform brings together production and sales partners offering industrial post-processing of 3D-printed polymer parts to users of Additive Manufacturing worldwide. The close exchange within this network delivers added value for all parties involved and ensures a global availability of DyeMansion's solutions. Now the network is accessible online for all AM users with transparent filter functions and profiles of every partner involved. This makes finding the right partners and the perfect finish easier.
Image via DyeMansion
"Alliances are the basis to transform the manufacturing industry together. Those and the final touch that our solutions provide are key drivers to produce high-value products at scale. We are proud to have built such a strong platform with partners worldwide, offering DyeMansion technology and sharing the same vision", says Kai Witter, Chief Customer Officer at DyeMansion.
Source: DyeMansion