Milestones: 110 Units of Metal Systems, BLT's Intelligent Production CenterReveals that China's 3D Printing Innovation Capabilities Have Reached a New Level
by Korinna Penndorf for 3D Science Valley
Additive manufacturing technology is accelerating to reach industrial production scale. This is reflected in the growing group of manufacturers who already use AM technology to innovate their products. While initially it was mainly aerospace and orthopedic implant device manufacturers with high added value requirements which pioneered in the industrial application of 3D printing, a far wider range of industrial manufacturers, such as mold manufacturing companies or producers from the automotive and electronics industries have joined their ranks.
 Unlocking the innovation capabilities of 3D printing for downstream user industries
As China's manufacturing industry is transforming and upgrading to higher value-added manufacturing, there is a demand for product innovation. Additive manufacturing is a tool to drive innovation. However, beyond technology development, another challenge awaits, that of how to fully grasp the potential of additive manufacturing from an industrial application point of view. How to truly understand the innovations and challenges as this technology progresses, promote production, learning and research?
Image: BLT new Intelligent Production Center
BLT's newly opened Intelligent Production Center and the user conference held on the occasion are an example of how a holistic approach can help to unlock the innovation capabilities of 3D printing for downstream user industries. The key component of this approach is their one-stop service concept and the full process capability they have built up – from metal powder to product.
Thinking disruption: Exploring the future of additive manufacturing
"The completion of BLT's Intelligent Production Center is not only a milestone in the history of BLT as a company, but also marks a new level that China's additive manufacturing industry has reached."
—Huang Jianyun,
Deputy Chief Designer, Structure and Materials Design Work
Aviation Industry, Chengdu
 BLT opens new Intelligent Production Center with user conference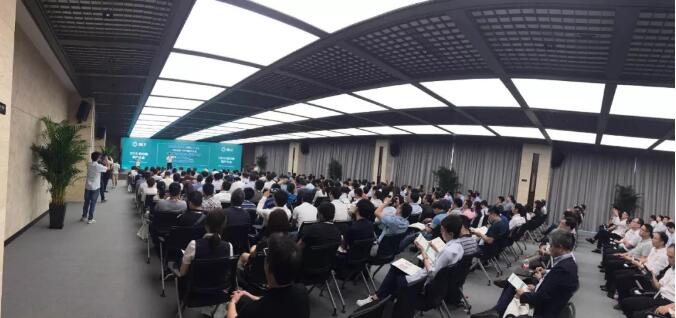 Image:BLT 2018 User Conference
On July 6, 2018, the two-day BLT 2018 User Conference was held at the company's new facilities in Xi'an. Users from the aerospace, electronics, engine, automotive and industrial molding industries gathered to attend the opening of their new Intelligent Production Center and discuss the future of additive manufacturing.
Key note speakers, from Left to the right:
Huang Jian-yun, Deputy Chief Designer, Structure and Material Design Work, Aviation Industry, Chengdu
Yang Huan-qing, Director, National Defense Science and Technology Bureau(Aerospace Sixth Institute 7103 Factory), Additive Manufacturing Innovation Center
Professor Huang Weidong, Chairman of BLT
Living up to its user centered approach of the user conference included an "Aerospace" sub-forum as well as an "Innovative Design Sub-forum" attended by prominent representatives from aerospace, aviation, innovative design and other professional fields. Here BLT shared not less than 13 thematic reports on the application research of metal additive manufacturing and future development trends.
Dr. Xue Lei, General Manager of BLT
Dr. Xue Lei, General Manager of BLT, reported the latest development and future structure of BLT. For the attendees, it is a first time visit to the new Intelligent Production Center of BLT. The company just relocated there this June in a move that marks phase I of this project. The current facilities are about 40,000 sqm in size and comewith a metal 3D printing system assembly line, a3D printing service center, and post processing&quality checking center. The 3D printing service center which is the actualcore of BLT's Intelligent Production Center, is planned to host 110 units of metal 3D printers to meet the market demand. With BLT's other printing centers located in Xi'an and Jiangsu province, the 3Dprinting systems which provide printing service totally will be around 140 units including powder bed laser melting systems and DED systems(including powder and wire as raw materials). The Phase II in the new center, by the way, is planned to see the investment of 360 million RMB (54 million USD).
 A collaborative Innovation Design Institute is part of the new center
As the "BLT Collaborative Innovation Design Institute", founded by BLT, Northwestern Polytechnical University and several national design centers, was unveiled on July 6.
Image: BLT Collaborative Research Institute of Innovation Design was unveiled
The institute will use BLT's metal additive manufacturing technology and is part of the company's holistic approach focusing on the synergies in developing design innovation and driving industrial application design among other fields of innovation from product to production. The goal is to create not only a space but an ecosystem that enables the integration of learning and research, solving of technical problems, improvements on production efficiency and manufacturing levels, promotes the industrialization of additive technology, and accelerates the process of general intelligent manufacturing towards 2025.
Backgrounder:
The BLT way from powder to product and why it matters
by Korinna Penndorffor 3D Science Valley
BLT was registered and founded in Xi'an China on July 6, 2011. Now, in the seventh year of the development, BLT adheres to a "user-centered" business model and continuously promotes technology and application innovation. This is the foundation for the decision to build and run this new base which is more than a plant.
Since 1995, BLT's founding team has been engaged in basic research of metal 3D printing technology. With more than 20 years of rich research and production experience, BLT's core competencies are a deep understanding of metal materials and processes, as well as a wealth of experience with application. It is on this basis, that the company further drives the development of equipment.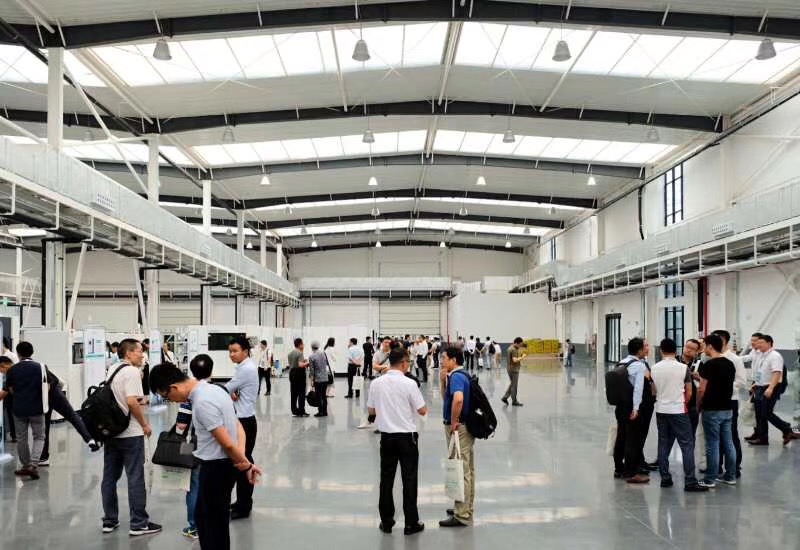 Image: BLT Metal Additive Manufacturing Service Center
Up to now, BLT holds 53 invention patents related to metal 3D printing, covering metal 3D printing processes, equipment, raw materials and software.Currently BLT has 74 sets of 3d printing systems including powder bed and DED technology served for additive manufacturing and remanufacturing purpose. The equipments is capable to process 50 kinds of metal materials, covering titanium alloys, high-temperature alloys, aluminum alloys, copper alloys, stainless steels, die steels, high-strength steels, etc. However, the key point is that beyond equipment, BLT has created a complete set of solutions, including product processing, process development, raw material R&D and supply, software development, etc., to provide users with design optimization and post-processing services such as heat treatment, finishing, polishing.
The process is an ongoing one and the company continues to invest tens of millions of dollars each year to conduct independent research and development. Great efforts is made to optimize the 3D printing process of different metals, with detailed attention to the metallurgical quality of parts (high-density, high-quality). It is well understood, that the mechanical properties that allow metal 3D printing to achieve higher precision and enable more complex designs.
 Application skills to drive AM adaptation
While also expanding to international markets, BLT however has always been very active in its Chinese home turf developing over the recent years a huge range of high-level applications with domestic customers. In the process, the company has accumulated mature application experience in additive manufacturing, such as in the manufacturing of lightweight structures, complex internal cavity structures, integrated functional structures, rapid development and rapid manufacturing, combined manufacturing, repair and re- manufacturing, etc.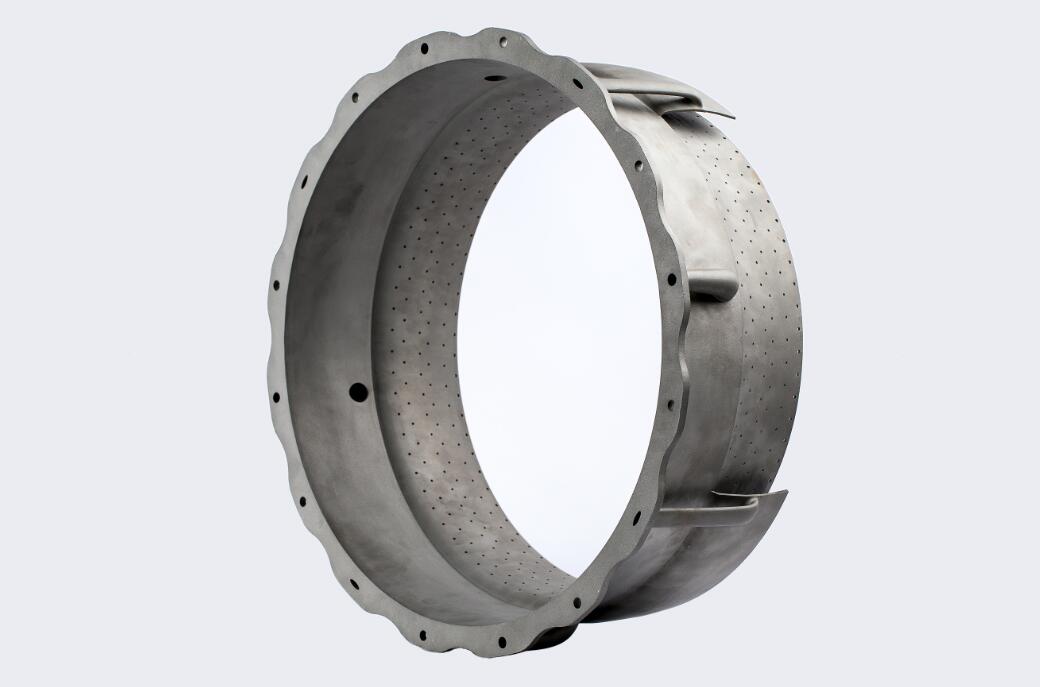 Multilayer thin-walled cylindrical parts manufactured by BLT by powder bed selective laser melting technology
Source: BLT
A calcaneus prosthesis with a deformed curved lattice structure designed and manufactured by BLT.
Source: BLT
To date, BLT has served customers in the aerospace, defense, energy, dental, mold, automotive and other industries. It is through its deep involvement in application development, that it has built up long term cooperation with China Commercial Aircraft, AVIC, Aerospace Science and Technology,  CASIC, China Nuclear Group, China Ship Building Heavy Industry, China Petroleum, Safran, GE, Medtronic and many other well-known domestic and international companies.
Innovation beyond technology

"BLT is originally an equipment manufacturer but took on materials, design and processes and, most importantly, they actively help users to reduce the risks of pioneering new tech and applications – this way easing the way to innovation.
This is a bold step, but highly valuable since AM needs to evolve faster from potential to full innovation force as we tackle higher value-added manufacturing here in China."

— Kitty( Xiaoyan) Wang,
CEO and Analyst
3D Science Valley, Shanghai
3D Science Valley sees that with the completion of the newIntelligent Production Center of BLT and its comprehensive technology integration solutions the Chinese additive manufacturing industry has indeed built up differentiated and unique core strengths. This holds true also when compared with international professional additive manufacturing service companies such as the German FIT and Sintavia from the US. Yet, the deep involvement with the user, strong service orientation and straight forward facing of application challenges, though a global issue for 3D printing, might be of even higher importance in the Chinese market with its bigger gaps to bridge between AM technology and the downstream industries. We are looking forward to following up on the future development of such approaches.