AM Part Identifier Adds Custom Reports and Technology Recommendations to Support Bosch Industrial Additive Manufacturing and GEFERTEC
As 3YOURMIND's AM Part Identifier adds customers and use cases, they have added two new features to improve the output results. Custom Reports provides much finer data sorting to target the algorithms on specific business case applications. Technology Recommendations provides pre-set algorithms to analyze AM use cases for specific technology applications. These developments were strongly influenced by their work with Bosch Industrial Additive Manufacturing and GEFERTEC. This release provides key improvements to increase the accuracy and usability of the AMPI module.

 Collecting Use Cases from Organizations
The primary benefit of the AM Part Identifier is collecting information about potential parts from large organizations and bringing them into a single location to analyze for AM experts. But the reverse is also just as valuable, the Use Case Screening allows customers to spread the message about the technology throughout organizations.
"We use Use Case Screening to help spread our own 3D-printing technology throughout the larger Bosch organization and to external potential customers. Prospects can upload parts and we can communicate directly about if parts are a good fit for our technology. That helps to lower the barrier to using Bosch Industrial Additive Manufacturing and allows us to open a dialogue directly with potential new users. Without a digital interface, it would be much more difficult to spread our innovation." Victor Roman, CEO,Bosch Industrial Additive Manufacturing from grow platform GmbH, a Bosch Company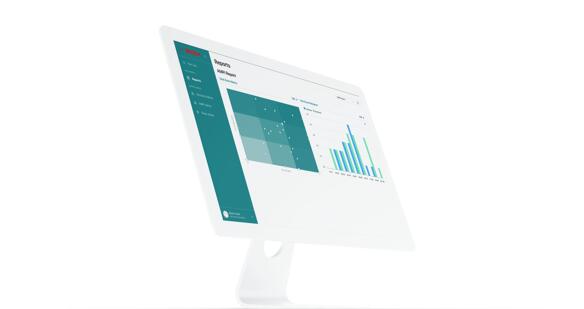 Good Parts, Bad Parts, the RIGHT PARTS
When that AM Part Identifier launched in 2017, 3YOURMIND respond to general pull of the additive manufacturing market to better find parts that were suitable for 3D printing. The software is unique in that it doesn't only evaluate the technical geometry of the 3D file, but also evaluates the surrounding business case for moving a part to additive manufacturing. This is the work that is currently being done by AM experts and company procurement teams who evaluate the entire life cycle cost of a part and the supply chain risk and logistic costs in order to make smarter selection of AM parts.
The AM Part identifier collects potential parts from normal employees who evaluate the most critical data points in real-time in the field using Use Case Screening or by importing and analyzing data from existing ERP or PLM databases with the Inventory Analysis module. The result is that companies like the Deutsche Bahn are more quickly filling digital inventories with AM-ready parts. Each part represents cost savings for the company and an increase in the overall growth of additive manufacturing.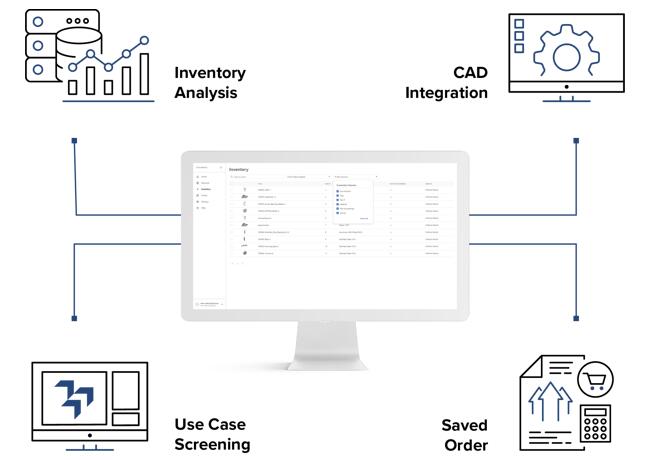 Adding Accuracy to Reporting
The most recent AMPI software release focuses on adding nuance to the analysis of parts by filtering parts into reports that are specific to particular materials, technologies, or applications. This allows AM experts and procurement teams to focus their data enrichment and part analysis. The most simple example is that a procurement officer who is judged on reducing downtime and securing part supply chains will focus on reallocating parts that have high technological score. The manager of an MRO division will be more interested in examining parts are good candidates for a digital inventory because they have low volume, are easy to construct and have high storage or logistics costs.
Equally important, is that 3YOURMIND began working with specific vendors like GEFERTEC and Bosch Industrial Additive Manufacturing (who will have a dedicated area to display this use case at the 3YOURMIND booth at formnext stand 11.1 E61). Together, the companies established analysis algorithms to identify parts that are suited for their particular technology parameters and to prioritize parts that fit the economic use cases favored by their technology.
"We worked with 3YOURMIND to add algorithms for the WAAM technology into AM Part Identifier software. The process was clear and allowed us to quickly evaluate parts that are suitable for production with a high degree of accuracy." Marcus Ortloff, Sales Engineer, GEFERTEC GmbH
Source: 3YOURMIND