colorFabb Unveils varioShore TPU Filament
Innovation is not a, but the cornerstone of colorFabb. colorFabb's brand new filament varioShore TPU is the latest development. With varioShore TPUcolorFabb has created a filament that is flexible in more ways than one:
Vriable Shore Hardness
Image Courtesy: colorFabb.
This material is not limited to one shore hardness, but with the right print settings you can have multiple shore hardnesses – even in one print!
Reduced Weight and Density
Image Courtesy: colorFabb.
colorFabb used the LW-PLA technology in this filament as well to reduce weight significantly. Although the weight reduction of varioShore TPU is not as significant as LW-PLA, the weight of the overall print is noticable and can make the difference for prints where weight matters.
Soft Touch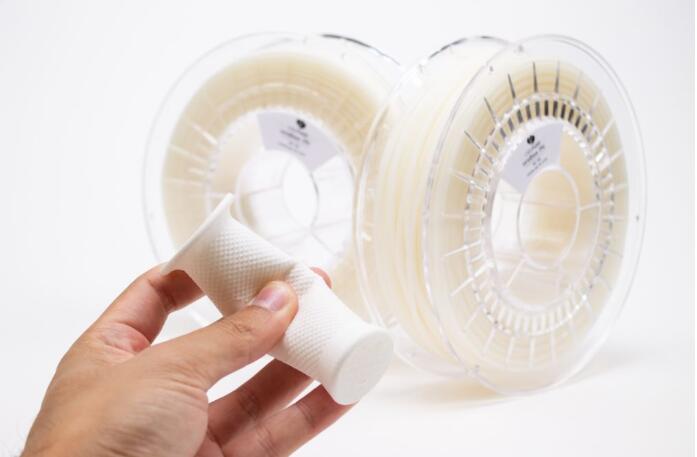 Image Courtesy: colorFabb.
Prints that need a soft touch, like handle bars for bikes or shoe soles are no problem anymore with varioShore TPU.
varioShore TPU will be available mid-October.
Source: colorFabb